Picture Creating Help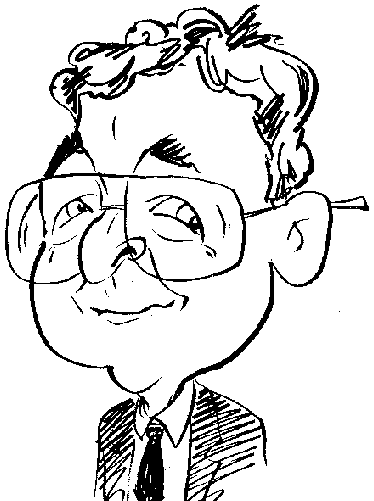 Review controls
To slightly alter a popular song of yesteryear, "If you go down to the woods today, you better watch out for a hard working dwarf".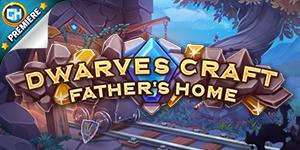 Developed by Digimight, Dwarves Craft - Father's Home belongs to the nanogram genre of puzzle games. For those not familiar with this form of game play, nanograms require you to create mosaic-like pictures using numeric clues that reside along the top and left side of a grid divided into column and rows. The images are constructed from a series of layers that each use a specific colour.
With this game, profiles can be set up so that different people can enjoy the challenge of fulfilling tasks. Adjustments can be made to the volume levels for background music and sound effects. Other options include playing the game in full screen mode using a custom mouse cursor plus playing with a choice of Custom or Advanced level. In the case of Casual level, each numeric clue will be greyed out once used while Advanced level requires a row or column to be completed before its numeric clues are greyed out.
Your role in the game is that of a son of a dwarf, returning to his home after a lengthy absence and offering to help his aging father with some repairs that need to be carried out to parts of his property. In order to carry out these repairs, jewels will need to be earned. The jewels are offered as a reward for the completion of the nanograms. These nanograms will be set in locations such as Father's House, Smithy, Garden, Wood Shed and Mine.
When being occupied in nanogram mode, you will be presented with a rectangular grid divided into cells arranged in rows and columns. Aligned along the top of the grid and down its left side will be the numeric clues that provide the information as to which cells should be filled in with the layer colour and which should be left blank. You are advised as to the number of cells in a sequence should be coloured in. If a row or column features more than one number then you need to leave at least one blank cell between each group of coloured cells. The left mouse button can be used to colour in a cell while the right button is used to produce a blank cell.
Once you have completed a layer then you will be automatically switched to another colour and its layer. However you do not need to wait for this to happen as you can always manually switch to another layer and colour. This can be achieved through the use of a panel located to the right of the grid. You simply need to select another colour.
This panel features a couple of tools to identify a random coloured cell or a user-designated cross arrangement of cells. It also provides shortcuts to hide the grid to have an unobstructed view of the background scenery and access the game's menu feature. The number of mistakes for the current grid will be displayed. You are allowed up to four mistakes per grid. If you exceed this number then you will need to replay the grid.
At the conclusion of each grid you will be awarded stars for Puzzle solver, One-mistake solution and Perfect solution plus a single jewel. It does not matter whether you make one or four mistakes, the reward is always the same. While the jewel proves useful, the stars seem to have no further bearing on the game. You will be shown a thumbnail image of the image created. I often found that this was the first indication of the image that was created by the mosaic.
At various intervals, at the conclusion of a grid, you can visit a map of the forest and, if your supply of jewels warrants it, you can carry one of the five tasks allocated to each location. The selected task will be completed automatically and your supply of jewels reduced. Linking shadow scenes are used to move you from a completed location to the next port of call.
With story book style graphics and appropriate sound effects, this game is more suited to the younger puzzle-enjoying members of the family but that is not to exclude others who like a puzzle challenge. The game can be downloaded from Gamehouse.com where it is priced at $9.99. The game requires a 1.0 GHz processor with 512MB of RAM and 480MB of hard disk space running Windows 7 and later.