A Trip to the Country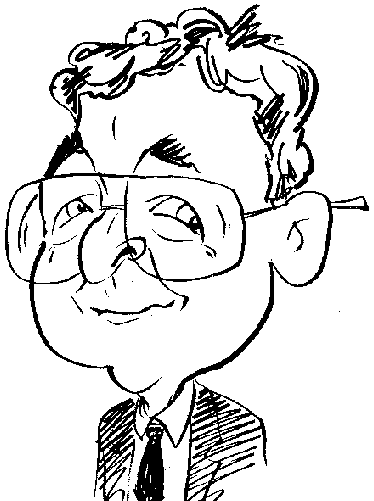 Review controls
Join a group of friends as they take a camping trip to several locations.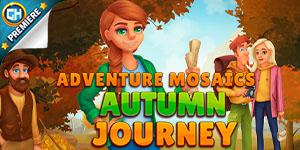 Adventure Mosaics - Autumn Journey is a puzzle game that takes you on a journey spreads itself over five specific locations of differing types. With this game you get to visit an Azure Lake, Alpine scenery, Golden Canyon, Lonely Cabin but not until you have completed the initial location of a Mountain View. As well as admiring the scenery of the different locations, you will be presented with a series of puzzles that need to be completed in order to make progress in this game.
Developed by DigiMight, this adventure game, which is set in the outdoors, involves a group of young friends who enjoy exploring the outdoors. The group is made up of Ellie, who is the actual leader, Alan, Elsa and their friendly dog, Charlie. They set out to spend time camping and visiting a number of locations. Along with admiring the scenery, the friends will be faced with image creating puzzles and other tasks related to their journey.
The game allows you to create profiles to record the progress of individual players as they complete the different challenges. Adjustments can be made to the volume levels used by background music and sound effects. When playing the game you have a choice of using one of the six different colour palettes used in the display of the puzzle elements, full screen viewing and the use of a custom cursor. The game can be played in either Casual or Advanced mode of difficulty. The difference between the two is that Casual will cross out each number as it is use while Advanced difficulty only crossed out number at the completion of a row or column.
Although the term is never actually mentioned during the game and its accompanying description, a major part of this adventure is based on nanogram game play. You will be presented with a series of grids featuring numeric clues running across the top and down the left side of it. Using the clues and a few simple rules, you can decide which of the available cells, making up the grid, will need to be filled in and which cells should be left blank.
As each grid has six layers featuring the six colours of the palette, the constructed image will be colourful. As each layer is completed the game will automatically switch to another layer and its colours. This process can be carried manually whenever you so wish to enable you to make decisions. Power-up tools are available to reveal when a single or small group of cells should be filled in or not. These power-ups are charged through making progress in completing the grid. If you do make more than four mistakes in completing a grid then you will need to replay that grid from scratch.
Giving you an occasional break from the steady diet of nanogram game play, the game will also require you to populate a certain spot in each of the main scene. You will need to drag and position an appropriate element into its correct position in the scene. For each location you will need to reposition eight items. As the appropriate location for each item is clearly marked this task could hardly be considered even slightly difficult.
With each location having 30 different nanogram puzzles to complete then this game is going to provide many hours of mosaic creating challenges. Generally I found the levels to be easier that other similar titles although there were an occasional exception especially with the chosen palette. I downloaded my copy of this game from Gamehouse.com where it is priced at $9.99. The game requires a 1.0 GHz processor with 512MB of RAM and 569MB of hard disk space running Windows 7 and later.