Dell 24inch USB 'C' Panel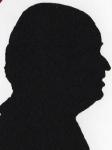 This flat panel from Dell ticks a lot of boxes it can be viewed Landscape or Portrait, you can connect to it via Display Port, HDMI or USB 'C' and it also has USB ports, and for good measure a screen that does take up unnecessary space.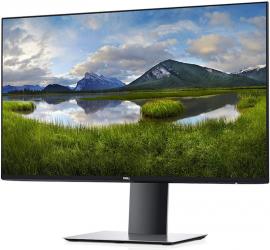 click image to enlarge
These days a lot of people run their life from a SmartPhone however writing a long email or viewing a large spreadsheet on a phone – however large the screen – is still a strain on the eyes even for those with 20:20 vision. So when in the home or office just connect via USB 'C' and life should become easier.
If you are using a Notebook or Tablet then the single USB 'C' to USB 'C' cable provided in with the panel will transfer all instructions from the Notebook/Tablet – even audio and video to this 24 inch screen so you can show work to a larger audience.
The display is 53x31x1cm which gives the notional diagonal imperial measurement of 23.8inches. The stand is metal 22x14cm. In portrait mode the moveable arm raises the panel by a minimum of 4cm from your desk and a maximum of 17cm. In landscape mode the minimum is zero and the maximum is 4.5cm. There is around 20 degrees of back tilt and a few degrees of forward tilt. An unusual feature is the ability to move it up to 45 degrees either side of straight on.
For good measure it also has a USB Hub and ports.
The screen is anti-glare and has 250cd/m² brightness, 1000:1 contrast and like most recent panels can support 178 degree side to side and vertical viewing angles.
Apart from the input ports mentioned above behind an orange rubber bung in the back is a second Display Port and this one in output so daisy chaining becomes possible.
Unlike a lot of flat panels scrolling through and making selections from inbuilt manuals is easy and you are always aware which buttons under the right bottom edge of the panel do what.
The display resolution is 1920x1080 and this also applies to the 27inch version of this panel.
The choice of inputs mean that you can work away from your desk with most recent SmartPhones or a Tablet computer and just plug it in using the USB 'C' to USB 'C' lead provided. However by default it is auto sensing so a desktop or laptop connected via HDMI or Display Port work without having to remove cables.
It is also possible to charge a notebook from the panel and this connection has anti surge. One of USB ports on the rear of the panel is always on providing you do not remove the mains lead even if the panel is off, ideal for charging other devices.
Unlike a lot of other manufacturer's panels that require several pixels to be faulty the Dell sight says it can be replaced if only one pixel is bright. They also offer a three year extended warranty.
This panel is a true multi tasker as it can be used with both static and mobile offerings.
The Dell Ultra Sharp 24 USB 'C' U2419HC is available from link below for £266.40.
https://www.dell.com/en-uk/shop/dell-ultrasharp-24-usb-c-monitor-u2419hc/apd/210-arbq/monitors-monitor-accessories