A Missing Mother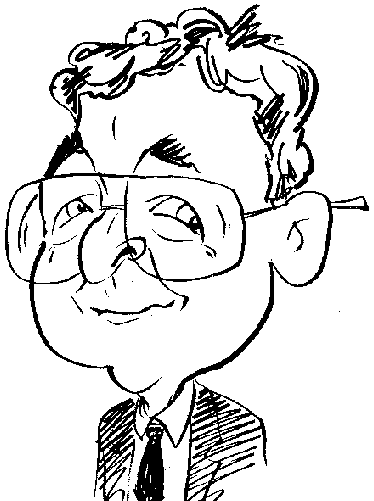 Review controls
Forget the popcorn and fun rides, a visit to the Carnival of this next title is more concerned with a missing mother.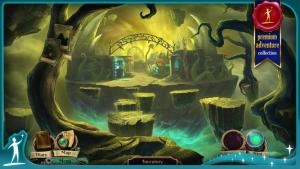 click image to enlarge
When a lengthy opening animated sequence involves a mother, named Susan Jones, taking her young daughter into a carnival's House of Horrors, you should have a good idea that any subsequent events will involve a force of evil and numerous problems. This is the situation facing you in the game of Dark Arcana – The Carnival, a Hidden Object Adventure game in which you are cast in the role of a female detective trying to rescue the mother so that she can be reunited with her daughter.
In order for the game to be played by different players, you need to create individually named profiles. These profiles can hold the assigned volume levels for background music and sound effects. You can also opt to make use of voice-overs for the different characters, a custom cursor and full screen viewing of the action,
There is a choice of three difficulty levels with this game. You can select from Casual, Advanced or Expert mode. As usual I plumped for all the help going by selecting Casual mode when producing this review. Casual mode has the fastest charging for the Hint and Skip features, frequent glimmers, Hidden Object indicators, no penalty for mis-clicking and a map showing which locations require an action to be completed. Advanced mode has a slower charging rate, only indicates Hidden Object scenes, penalises mis-clicking but retains the positive map feature. With Expert mode charging is even slower with no helpful indicators, a penalty for mis-clicking and no additional information on the map.
An optional tutorial will lead you through the different types of cursor that are used in the game as you meet the young child who is separated from her mother. Your cursor can be a magnifying glass, set of gears, hand, lip or an arrow pointing in an available direction. Running across the bottom of the various scenes making up the carnival are the various tools that are available to you.
Taking up a central position is the inventory holding the different items you collect or receive as rewards for completing tasks. Inventory items tend to have a single use but not always. Situated on the left of the inventory are links to the game's main menu, a diary recording your progress and a map which does need to be found within the game. The right side of the inventory features the Hint option and, once rescued from its leg chain, a monkey which can collect items out of your reach.
As you might expect with this game being located around a carnival, some of the scenes are rather garish and of a comic book style. When you enter the alternate world, colours tend to become more subdued. You quickly discover that there is a strong connection between the carnival manager, Jim Gibbons, who is an ex-knife throwing performer whose wife died during a performance of his act, and the fate of Susan Jones. Other discoveries reveal that the missing mother, who appears to be trapped within mirrors, has a physical resemblance to the dead wife of Jim Gibbons who has a habit of running away whenever sighted.
The game evolves a great deal of moving around the different parts of the carnival as you collect items that will be required elsewhere to complete tasks that, in turn, provide you with tools letting you make progress. While I mentioned earlier that this game had Hidden Object aspects, you could actually avoid this feature of the game. Each Hidden Object scene presents you with a text list of items to locate. Any item coloured blue in the list will require additional steps before it can be selected.
However, instead of looking for these items, you are given the choice of playing a game of Monaco. This is a game that I have not encountered before and it involves selecting cards with a similar design. They have to be next to each other and in the same row or column. Bonuses can be earned and there is an option to shuffle the cards.
Interspersed throughout the game are various letter-box cut-scenes, which can be skipped, and various puzzles. The puzzles are varied in type and generally fit in with the carnival aspect of the game. Basic instructions are supplied as to what is required and a Skip option becomes available, after a short delay, if any puzzle should prove too difficult. I can not see this feature being required too much.
As you progress through the game, a series of achievements can be obtained as you are set objectives. In total there are 20 achievements including those for Puzzle Mastermind, Deadeye and Lifesaver.
While this game is available on different platforms, I have been looking at the Windows version which is currently available from the Windows Store priced at $6.99. System requirements call for a 2.0GHz processor with 1024MB of RAM and 610MB of hard disk space running Windows XP and later.
https://www.microsoft.com/en-gb/store/p/dark-arcana-the-carnival/9wzdncrfjbxx