Home Protection Kit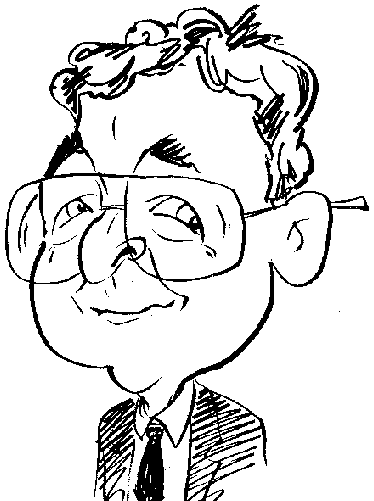 Review controls
As your most expensive possession, your home can be vulnerable unless securely protected.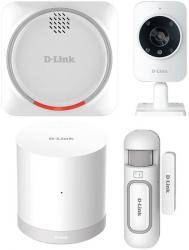 click image to enlarge
Home Security kits continue to be a popular offering with manufacturers, retailers and customers. The latest such product to come my way is entitled the Smart Home Security Kit. This product has been developed by D-Link with my review sample being supplied Currys PC World.
Conveniently packaged in a single box, this kit consists of four items. Each of these items arrive packed in their own individual boxes. The kit consists of a Smart Home Hub, Door and Window sensors, Home Siren and a remote HD camera unit with each of the item belonging to the D-Link mydlink Home Series of products.
As its title might suggest, the Smart Home Hub sits at the heart of this home security system and, as such, should form the starting point when setting up this home security system. Predominately white in colour with a grey band running around its base, the stubby tube shaped Home Hub has dimensions of 100 x 100 x 100 mm (H x W x D). Lightweight at just 180g, the Hub has connection sockets for USB, two Ethernet ports and power which are arranged down the rear of the unit.
Bundled with the Hub are an Ethernet lead for connecting to a router and a power lead with interchangeable two and three-pin plugs plus various documents. One of the enclosed documents is described as a Quick Installation Guide with half of its content dealing with adverts for other mydlink Home products plus an indication that an app needs to be downloaded from the App or Play Store. Fortunately the app is more forthcoming with regards to instructions. You will need to create a password protected account to handle your various devices before progressing any further.
However, even with the app provided instructions, I encountered various problems when setting up the Hub. There was a refusal to acknowledge the presence of the Hub nor accept its PIN code as correct. Even when I managed to get passed these stages, the app declined to add the Hub to my D-Link account. At this point I decided to call for help from D-Link's technical support.
Following a number of unsuccessful attempts at getting the app to work through the setting up process, technical support decided to reset the Hub to its default settings and try again. With a little tweaking here and there, the Hub was recognised and added to my account. The whole process would have been far easier with better printed documentation.
Delivering this kit's view of the outside world is the DCS-935L HD Monitor. Offering 720p definition, this camera can be wall-mounted or free-standing with a ball and socket mechanism allowing for easy adjustment. This monitor facility can be set up independently of the other elements of this Smart Home Security Kit using a WiFi link up with a WPS facility. The camera has a ¼ inch megapixel sensor with a 5 metre IR illumination distance and 4x digital zoom. The camera features an F-2.4 lens that has a fixed length of 2.38mm.
Once set up, the app will allow you to switch between 240, 480 and 720p resolutions plus select areas from a grid to detect motion and adjust the decibel level for sound detection. As well as the app interface, which does impose certain restrictions, there is a web interface with the ability to record video clips. However, based on the information provided in the box, you could easily miss this aspect until you log onto www.dlink.com/mydlinkhomehelp and download the PDF version of the product's User Manual which provided instructions for accessing this web interface.
The third component of this kit is the mydlink Home Door & Window Sensor. Added to the security set up via the scan and recognise method used by the Hub, the Door & Window Sensor is made up of two elements. The main sensor has dimensions of 96 x 28 x 23mm and is powered by a CR123A 3V battery. Featuring a magnet, the smaller second element has dimensions of 50 x 10 x 12mm.
When attached to a door or window, this device remains dormant while in close physical contact and held in position by supplied screws. The separation of the two elements, as the hosting door or window is opened, will cause a signal to be sent. Actually the Sensor can be set to work in the opposite direction with the signal being sent when the two elements come into contact with each other as the door or window is closed.
Adding an audible warning to the Home Security Kit is the Home Siren with optional battery back up. Although mentions more than once on the packaging, the optional battery is not included in the box nor is the type of battery mentioned. With dimensions of 110 x 110 x 19mm, the Home Siren needs to be wall-mounted using the supplied screws and linked to an available mains power source. A lead with interchangeable 2 and 3-pin plugs forms part of the product. The siren is loud enough to discourage it being tested more than once.
Again the scan and recognise method is used to integrate this product into the Home Security system. The Siren has six different tones with a volume level of 110 dB. The various tones can be assigned to different types of actions.
Providing a range of features for protecting your home environment plus a free app, the D-Link Home Security Kit offers a range of protection options but does tend to fall down on one particular aspect and that relates to the product's set-up process. While this process is meant to be easy and straightforward, my experiences proved otherwise. I encountered difficulties with all four elements and matters were not helped by the sparse instructions. D-Link really needs to re-consider its policy with regards to documentation.
My kit was supplied by Currys PC World where the product is currently available priced at £149.99.