Cyberlink PowerDVD 17 Ultra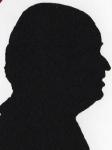 This is one of the few companies still willing to sell a boxed product rather than a download; however you can download it if you are without a drive. Whatever you want to do with video – and more – then this latest version from Cyberlink can handle it.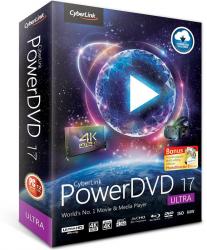 click image to enlarge
They modestly call themselves the 'World's Number One Movie and Media Player' and certainly their ability to get media from wherever makes this likely.
There are three different versions Standard, Pro and Ultra, I was sent the latter which contains a bonus offering of PhotoDirector 8 DeLuxe.
For those into Virtual Reality this version has support for Oculus Rift and HTC Vive, there is also far more support for those who use 360 degree video playback.
I installed from the optical media supplied and it took 8 minutes and used 560MB of hard disc space on a Windows 10 system, this was somewhat larger at 770MB on Windows 7.
Blu-ray is something that has fallen out – now back in again – from various packages as the licence for it is expensive. I once was sent a top of the range notebook to review that had a Blu-ray drive but no software capable of playing these enhanced DVD's. Luckily I had a version of CyberLink software that could play them and now they support Ultra HD Blu-ray.
When you first open PowerDVD 17 you are met with a screen giving you a choice of PC or TV mode.
Other new features are HDR10 and TrueTheatre.
While almost all features will work on Windows 7 upwards you do need Windows 10 for Ultra Blu-ray playback and 4GB RAM other features are stated to work in 2GB RAM. Normal Blu-rays play fine on Windows 7.
The next statement sounds wrong but Cyberlink claim to be able to give you better than original quality to both video and audio.
I am very keen on my music and latest version makes a lot of Lossless Quality as well as CD ripping to other formats for digital storage as well as batch tagging and the ability to extract audio from videos.
Any package of this sort would not be complete without slide shows and this one gives you the chance to control yours from your phone, there is a free Power Media Player mobile App.
With all companies now seeming to bring out a new version each year you are often struggling to find out what is new, not so here as any of the half dozen things mentioned above could merit a review on their own.
As another bonus once you register you have 30GB of online storage available for one year.
Looking at the current price of PhotoDirector 8 at over £50 the price of £67.17 for Power DVD with PhotoDirector must be extremely good value.
Cyberlink Power DVD 17 Ultra is available from Amazon (physical box) for £67.80 with free delivery.
Upgrades are available from the Cyberlink site for £39.99.
You can also compare versions to see if your needs could be covered by one of the other versions.