File Distribution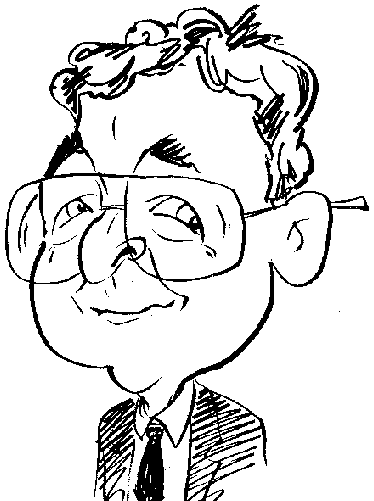 Review controls
Originally released to compress file sizes, WinZip has developed into aspects of file distribution.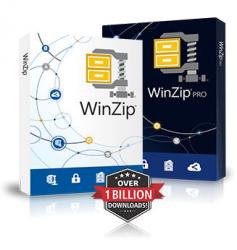 During a recent clear-out of my flat, I came across an old Compac (a name from the past that shows the device's age) laptop that I had not used this century. One of the applications that were residing on the laptop's hard drive was an early Shareware version of WinZip. By co-incidence, I had just received the latest version of this Corel software. This new edition was now up to version 22 and is available in Standard, Pro and Enterprise editions as it combines elements such as encryption, storage and sharing with its original concept of file compression. I have been working with the Pro version of the software.
Following the pattern established over the last few years, WinZip gives users the choice of operating with either the Default or Classic look to the program's interface. I have to admit to being a firm fan of the program's Default look which divides its main screen into three columns entitled Files, New Zip and Actions. While the content of the first two columns is fairly self-evident, the latter columns is more wide spread and covers options that include encryption, the ability to reduce the size of photos, convert documents to PDF and adding a watermark to the current document. Running across the top of the three columns are options for Applications, Create/Share, Copy to, Backup, Tools, Settings, View and Help. The same set of options is available in the Classic look which has more of a ribbon look to its appearance.
With this latest version 22 of WinZip, the program's developers have made a number of improvements to the under-laying software. These improvements, according to the information supplied by WinZip, are the result of feedback generated from users regarding their likes and dislikes. Maybe one of the changes could be the result of one of your suggestions – you never know.
Installation and setting up of the software is both straightforward and trouble free as you follow various on-screen prompts. Launching the product seems to take a similar amount of time as that required by the previous version. I mention this because WinZip claims that this boot-up process has been speeded up but I am unable to confirm this from my experiences.
One of the new features added to this latest version allows users the choice of two new ways for users to unzip a file. These choices allow the user to select from Unzip on Open prompt which grants the user access to the content of a file immediately it is opened. The second method involves dragging the zipped file into the File column workspace where it will be immediately unzipped.
Those users who regularly send zipped documents via email to a variety of destinations will appreciate the Optional Add Content to Address Book feature. This feature allows the user to decide whether a particular email recipient will be automatically added to an address book or not as part of the dispatch of a zipped email message.
When it comes to encryption you can now make use of a quick route to apply encryption to a zipped file. There is a new Encrypt Button forming part of the Tools ribbon. You simply click on it and the current document will then be encrypted using the default settings. Other new features dealing with encryption include a setting so that when you replace an encrypted file, for whatever reason, with another version then the replacement will be automatically encrypted along with a setting requiring a password to be provided before the encrypted file is deleted.
While WinZip tells me that normal methods of file compression have reached a sort of brick wall resulting in the slowing down in the reduction available in file sizes, WinZip 22 offers a different approach to possibly reducing file sizes to help save on storage space and transmission speed when sharing documents with others. Instead of banging against the lossless compression wall, WinZip 22 provides an Image Format Conversion option as you convert images to a format that is more effective when it comes to size. WinZip 22 will also remove any personal information concealed within file formats such as DOC/DOCX, GIF, JPG. PDF, PSD and XLS when documents are being shared.
As mentioned I have been using WinZip 22 Pro which is priced at £51.54. I also believe that there is an upgrade offer available with a 50% saving. This software will run on systems using Windows Vista and later. WinZip will continue to be my choice of application when it comes to distributing documents.