Paint Shop Pro 2018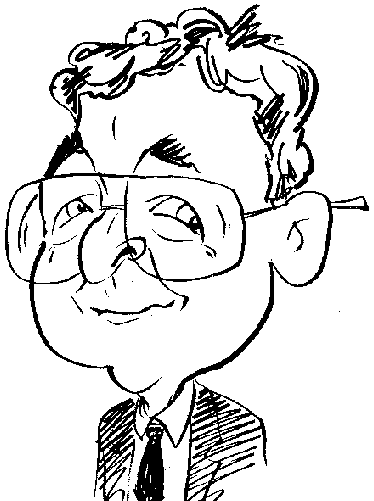 Review controls
Like an old friend, I welcome the latest version of Corel's Paint Shop Pro on to my computer.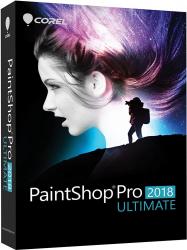 click image to enlarge
I can not state that I was totally surprised but it was a minor shock to realise that the subject matter of this next review, made its first appearance 27 years ago. That was in August 1990 when Robert Veil released his graphics conversion utility. The product was released as Shareware where you try before you buy, or as in some cases try and continue to use without buying as the Shareware offering was sometimes based on an honour system. This latter system was used by Robert Veil's Paint Shop program.
Now part of the Corel family, and renamed as Paint Shop Pro, this product has undergone a slight name change format with this latest version. Previously Corel has been using a combination of the Roman number "X" with a standard number but now the company has reverted to using a date identifier for the 32-bit and 64-bit versions of this software. Thus we have Corel Paint Shop Pro 2018 which is available in Standard and Ultimate versions of the product with the latter coming with a number of bonus items.
When installing Paint Shop Pro you are given the option of installing both the 32-bit and 64-bit version or just opting for a single version if you are running short of storage space. The 32-bit Paint Shop Pro will offer greater compatibility with legacy devices such as my flatbed scanner. However this device was not recognised by the 64-bit version of the product but it did allow me to load images that were of a larger size. Having both versions installed does allow you to switch between the two when the appropriate situation occurs.
Corel claims that this latest version of Paint Shop Pro loads 50% faster than the previous version. While the loading does appear faster I would hesitate to confirm the 50% increase in this speed. As well as the faster loading speed, Corel has made some other changes to the software both in its performance and appearance. Along with the faster loading of the product, Corel has added a choice of two main interfaces for use with Paint Shop Pro. These interfaces are entitled Essentials or Complete.
The Essentials interface, by default appearing with a rather dazzling white colour scheme, adopts a simplistic approach with tabs for switching between Home and Edit view. This interface has been designed to suit the novice user coming to the product for the first time. More experienced users will, no doubt, prefer the Complete interface with its subdued dark grey appearance. I definitely found this more appealing to my taste. The Complete interface has tabs for Home, Manage, Edit and Adjust for when you need to switch between different types of task.
When enhancing the product, Corel has put its efforts into improving some of the frequently used tools. For instance, often regarded as the product's most popular tool, Paint Shop Pro's Crop feature now allows the user to select from composition guide overlays that include Grid, Diamond, Golden Ratio and Golden Spiral when making adjustments. The Text tool features a new Superscript, Subscript and Text Justification options for adding sparkle to your words plus a "Paste to Fit" setting as text is dynamically adjusted to fit the designated shape size into which it is pasted. When using the Clone tool you can now opt for an overlaid preview of the effect you are attempting to achieve.
This latest version of Paint Shop Pro comes with an enhanced collection of resources. You get 10 new colour palettes, 30 new brushes, 30 new gradients, 30 new patterns and 15 new textures for use with your own projects.
I have always regarded Paint Shop Pro like an old friends and I quickly adjusted to the changes found in this latest version of the product. Those who are not too familiar with the product could benefit from another new feature of the program which is the development of a new keyboard shortcut cheat chart which can be downloaded and printed out to help get to grips with various shortcuts built into the software.
As mentioned earlier, the Ultimate version of Paint Shop Pro 2018 comes with its own collection of bonus items. There is a free copy of Corel's AfterShot 3 software plus Painter Essentials 5 photo painting tools and Perfectly Clear 3 SE providing image correction facilities. These last two items both require a 64-bit environment.
Paint Shop Pro 2018 Ultimate requires a 1.5GHz processor with 2MB of RAM (4GB recommended) and 1 GB of hard disk space running Windows 7 and later. Pricing has been set at £89.99 for this Ultimate version of Paint Shop Pro 2018. Full details on the Paintshop Pro web site.