A Case of "All for One"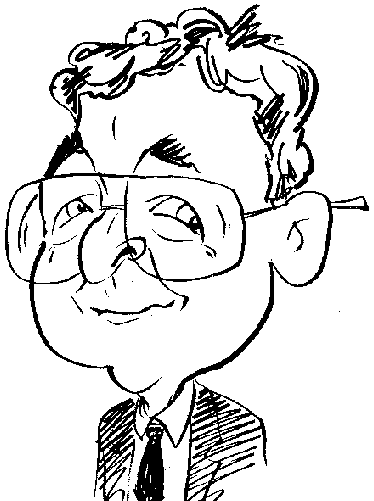 Review controls
With no French accents, limited swordplay and Princess protection, can you accept the role of a musketeer?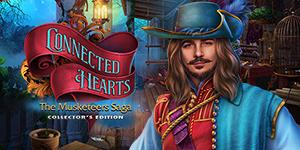 Are you ready to step back in time to the 17th Century and ingratiate yourself into the French environment of that period. This is the fate that awaits you when taking up the challenge set by Connected Hearts - The Musketeer Saga. Available in Collector's Edition format, this Hidden Object Adventure game casts you in the role of a musketeer called Arron. You are charged with the protection of Princess Mercedes by her brother King Gweneale.
As this game bears the CE branding, and is from the Domini Games catalogue, it should come as no surprise to discover that the usual collection of bonus items come with this offering. While some of the Extras are available for immediate access and can be used to view Achievements, Concept Art, Wallpaper, Collectible items and listen to music tracks, other Extras require progress in the game before becoming accessible. You will need to encounter Mini game puzzles, Movies and Hidden Object scenes in the main game before you can replay them as Extras. By completing the main game, a bonus chapter will become available to extend the story line.
The usual Domini Games' options are available when setting up the game playing environment. You can create profiles to record the progress of different players plus make adjustments to various volume levels and screen brightness. Four levels of difficulty are available offering different rates of recharging for the Hint and Skip features, identification of active areas and helpful details on the game's Map feature.
In your role as a Musketeer your first job, with this task-based title, will be to populate the scene view with the tools that are available to you. Initially you receive a Hint feature, Strategy Guide and a fly-out button showing the number of collectibles found. These are categorised as Arron's Belongings, Mercedes Jewellery and Roses used to purchase items. To these tools you can add various items made up of an Inventory, a Journal with sections for Tasks and Notes plus a Map that can transport you between locations.
You also receive a headshot of your character. This becomes useful later in the game when you are imprisoned for a crime you did not commit and Mercedes takes over the lead with her headshot replacing Arron's. Once freed from prison, by whatever means, Arron's headshot will replace that of Mercedes as his character takes over control of the action.
As you travel around the various locations and discover a plot against the Royal family, you will be faced by numerous tasks and problems that need to be overcome. In some cases you will be offered a choice of directions which you can take and make progress with your choice affecting the flow of the story. It did feel that this particular offering featured more sidetracks and detours that I usually encountered with Domini Game titles. As a result the game felt a little bitty and lacked appeal.
The games various scenes are well drawn with locations that tended to concentrate on the royal aspect with very few scenes covering areas of the general population. As with the scenes, characters are well drawn but appear rather wooden in their movement. With the game being set entirely in France, some might be disappointed to find that all the game's dialogue does not feature a single French accent from any character featured in the game.
Dotted throughout the game are a number of mini game puzzles and Hidden Object challenges. Generally these elements fitted in well with the story line. The mini game puzzles are varied in style and the type of challenge offered. You are also given the option of selecting an Easy or Hard version of each puzzle with the latter making use of more elements. A Skip option is available with these puzzles.
Hidden Object game play also uses a variety of styles with the required items being listed in various ways. Sometimes the required items are displayed as text, silhouettes or drawings. You could be asked to find pairs, groups or matching items. Occasionally you will be asked to place located items in a new position. If the Hidden Object challenge does not appeal then you can switch to completing a Match 3 grid.
While visually impressive, Connected Harts - The Musketeer Saga story line failed to have a similar level of appeal. I downloaded my copy of the game from Gamehouse.com where it is priced at $19.99. The game is also available at Big Fish Games priced at £15.26. The game requires a 2.0 GHz processor with 1024MB of RAM and 1.56GB of hard disk space running Windows 7 and later.
Connected Hearts: The Musketeers Saga Collector's Edition > iPad, iPhone, Android, Mac & PC Game | Big Fish (bigfishgames.com)
Connected Hearts - The Musketeers Saga Collector's Edition | GameHouse