Buffalo TeraStation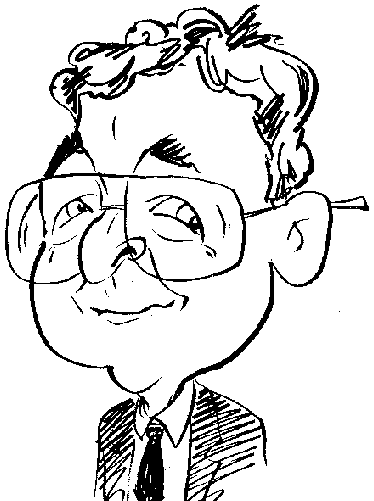 Review controls
The need for storage capacity continues to grow. To help ease this situation, Buffalo has released a new TeraStation series.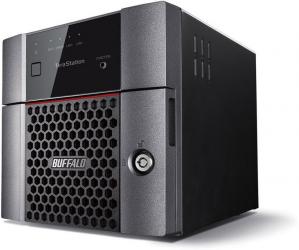 click image to enlarge
Adding to its range of NAS (Network Attached Storage) devices, Buffalo has introduced its TeraStation™ 3010 series. This particular series consists of three main models covering capacities from 2TB up to 16TB with either 2 or 4 bays. I have been looking at the TS3210DN0202-EU model which is a 2-bay unit with a capacity of 2TB of storage.
Featuring a pair of 1TB SATA drives, this NAS box is predominately black in colour although there are gun metal grey panels around the front of the unit. The front face features a lock mechanism (two keys are supplied as standard) that provides some additional security and, once unlocked, gives access to the drives mounted inside the NAS box. Also found on the front face is a power button that sits flush to the surface of the box and an array of LED lights labelled as Power, Info, Error, LAN1 and LAN2. Situated on the rear of this NAS are the mains power connection, two Ethernet ports and a USB 3.0 port. Leads for mains power and one Ethernet connection are supplied in the package.
Setting up this kit, once supplied with power and connected to a network via a router, requires the downloading and installation of the NAS Navigator 2 software from the appropriate Buffalo website. You can also download the User Manual in either HTML or PDF format. There are also copies of B-Sync and NovaBACKUP software for use with the Windows operating system along with the main Navigator 2 software for accessing the features of this NAS box. NovaBACKUP comes with 11 licenses that can be used by those with access to this NAS box and network.
Having looked at a number of other Buffalo NAS systems in the past, I was expecting the Navigator 2 software to open with a setup wizard when it was run for the first time. However, for some reason not yet explained, this failed to happen. Fortunately I was able to manually activate a feature that allowed for the creation of a suitable password and select the appropriate time zone from a drop-down pick list. The password can be constructed from up to 20 characters with no other requirements or restrictions being necessary. This password will be required to access and work with various aspects of this NAS box via a browser rather than the rather plain host interface.
From this interface I was able to download and install the firmware data that the Info LED was indicating with an orange light. While this updating can be carried out automatically, the process can be rather lengthy as the NAS box carries out a range of housekeeping tasks.
The same interface, from which I was able to download the firmware update, has sections listed as File Sharing, Drives, Web Services, Networks, Backup and management. As you select the various sections, different options become available for the user. For example Web Services give the user a choice of Cloud Storage or Dropbox Sync while File Sharing offers Folder Setup, Users and Groups. Including among the topics covered by Network, you will find IP Address, Proxy Server and Workgroup / Domain.
This 2-bay NAS box is powered with an Annapuma Labs® Alpine 1.4GHz Dual Core Processor AL212. As standard there is 1GB of DDR3 RAM allowing for multiple services to be run simultaneously. With support for RAID 0 / 1, the mounted drives are hot swappable. If the situation arises then these drives can be replaced without needing to shut down the system thus allowing any other work projects to continue uninterrupted. You can access the NAS box's functionality from a web browser with password protection plus via mobile devices using the appropriate Android or iOS app.
The Buffalo TeraStation TS3210DN NAS box comes with a three year warranty. The device supports versions of Windows from XP and Server 2003 onwards plus Mac OS X 10.5 and later. Available priced at £489, this 2-bay 2TB version of the product is best suited to a home office environment.
Buffalo TeraStation TS 3210DN 2-Bay Model

| | |
| --- | --- |
| Number of Drives | 2 |
| Total Capacity | 2TB |
| Drive Interface | SATA 5Gbs |
| Power Consumption | Max 85W |
| Dimensions (W x H x D) | 170 x 170 x 230 mm |
| Weight | 4.8 kg |
| Number of Ethernet Ports | 2 |
| Number of USB 3.0 Ports | 1 |
| Data Transfer | 10/100/1000Mbps |
| Compatible Hard Drives | OP-HD1.ON, OP-HD4.ON |
http://www.buffalo-technology.com/en/products/storage-devices/business-nas/terastationtm-3010/terastationtm-3210dn.html