A Portable SSD Hard Drive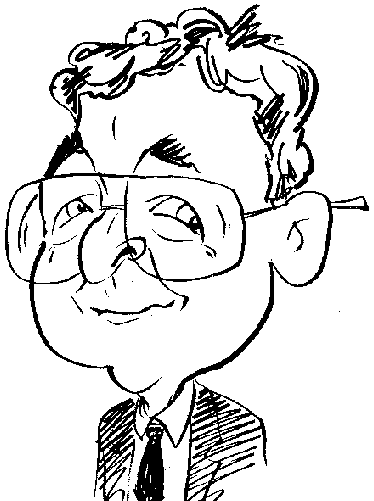 Review controls
Carrying your personal data in your pocket requires hardware such as the subject of this next review.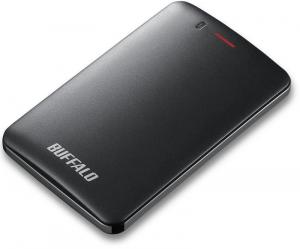 click image to enlarge
As data tends to become more mobile in its use, it is always useful to have a device or even multiple devices that can provide a combination of storage space, mobility and encryption protection. Recently Buffalo send me a device, falling into all these categories, to check out. This is the company's MiniStation™ SSD-PMU3 product.
The Buffalo MiniStation SSD is a portable hard drive. As its title indicates, this piece of kit makes use of Solid State Drive technology for storing its content with a choice of 120, 240 and 480GB capacities. Designed for use with either the Windows or Mac operating systems, this SSD drive makes use of USB 3.1 connectivity for linking to the host computer.
You are supplied with an appropriate USB lead for carrying out this connection. Buffalo has described this USB lead as being extra long but, try as I might, I find it very difficult to equate the actual length of this lead, approximately 24cm, with the description of being extra long. This means that this hard drive does need to be positioned reasonably close to the host computer.
As the actual SSD drive unit, with no moving parts, is protected by a shock resistant body, Buffalo has taken the decision not to include a small carry case with the product. I was a little disappointed by this as I feel that the carry case could safeguard against dust that might enter via the USB port while keeping the drive and USB lead together during those occasions when the kit was being transported between locations.
Included in the package, along with the drive unit and lead, is a small piece of paper which acts as a Quick Setup Guide. This Quick Setup Guide provides you with the URL for downloading a more substantial User Manual and software for formatting the disk, if necessary, and adding a SecureLock Mobile 2 feature which includes encrypting the drive.
The SSD drive is decked out in matte black with lacquered edges. It has dimensions of 80 x 49.5 x 9.4mm (H x W x D) and weighs approximately 30g, including the USB lead. This means that the drive can easily be slipped into a pocket or bag without causing an unsightly bulge or weighing you down.
Adding this drive to a Windows 7 system was straightforward and simply. All that was required was to connect the drive, via the lead, to a free USB 3.0 port. No other action was required as the drive was entirely bus powered. The only item that was pre-installed on the drive was a URL link to the Buffalo website that features documentation and software downloads.
Having downloaded, extracted and installed the necessary files for SecureLock Mobile2 you can add a password to the software. This password can either be in text format, with up to 16-characters and a hint consisting of 64 characters, or as a pattern. This designated password pattern can be created on a 3 x 3 grid with no grid point being revisited. Files and folders to be encrypted, using this software, can be dragged and dropped onto the software's interface. A maximum of 10,000 files can be encrypted at the same time. According to the documentation supplied with the software, encrypted files will be larger than the original due to the fact that the files will require information for decrypting purposes.
Running a series of backup tests using the SecureLock Mobile2 software, I was able to confirm one of the claims but not the other. I was unable to backup my complete Music folder because it contained 10,151 files. However all the files that I did backup were of the same size as their original offerings. Timing results of some tests are listed in the following table. The tests were carried out on a Windows 7 system using a USB 3.0 connection and the 120GB version of the Buffalo SSD MiniStation drive.
Backup Tests using SecureLock Mobile2 on the Buffalo SSD MiniStation

| Number of Files | Overall Size | Time |
| --- | --- | --- |
| 8 | 4.56GB | 63 seconds |
| 2207 | 12.0GB | 8 minutes 22 seconds |
This MiniStation SSD device supports Windows 7 and later systems plus Mac OS X 10.0 and later versions. The product comes with a two year warranty and is priced at £74.99. Apart from the lack of a carry case, I was happy with the ease of use and performance of this product.
http://www.buffalo-technology.com/products/storage-devices/portable-storage/ministationtm-portable-hard-drives/ssd-pmu3-ministation-portable-ssd.html