Wet & Dry Shaver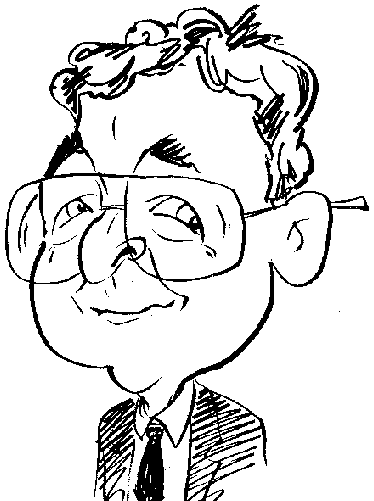 Review controls
Even in my lifetime, the shaving implement has changed beyond all recognition. My grandfather used a cut-throat, my father a safety razor and I used a battery powered electric shaver.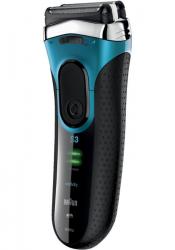 click image to enlarge
In the dim and distant past, although not quite prehistoric times, my first electric shaver was a Braun product. Despite my proclivity to act a little like a pack-rat and hoard kit, this shaver has long since departed to the appropriate cemetery for discarded items although I must admit to still having the small cleaning brush provided with the shaver. However to return to the present day, I am currently using a new addition to the Braun range of electric shavers. This is the Series 3 3080S model.
Unlike that first Braun model, which was for dry use only and needed to be attached to a mains power source during the shaving process, the Series 3 model offers wet & dry shaving with enough battery power to last for a week of shaves. Included in the box with the shaver unit is a charging station plus a power lead with a two-pin plug. This lead can attach direct to a socket on the base of the shaver or the charging station. You also get a protective, zipped travel pouch for transporting the shaver when on your travels.
Decked out predominately in black with metallic blue highlights, this shaver has a rubberised ergonomic hand grip designed to be equally suitable for either left or right handed users. The shaver's head consists of a pair of twin foils which sandwich a middle trimmer unit. A small slider switch positioned just below the shaver head can be used to adjust the height of the front foil for more precise handling in certain facial areas such as under the nose.
These three elements work independently, adjusting up and down at each end as they traverse over the face's contour seeking out short and long hairs using the built in MicroComb Technology™ and SensoFoil™ feature. Braun believes that the MicroComb Technology can catch and feed more hairs into the cutting elements especially when tackling a three-day old beard.
For particularly long hair, such as sideburns and beard work, there is an appropriately named Long Hair Trimmer. This feature is located on the rear of the unit. It needs to be slide upwards to make it available. The use of the Long Hair Trimmer does not stop the main shaver element from working.
Along with dry shaving, which is my preferred option with a device such as this one, the Braun Series 3 3080S can also be used for a wet shave. In this mode you need to use foam or gel for a smooth passage over the face. This shaver, which is waterproof, can also be used in the shower but I have yet to test this feature.
Three LED lights are arranged below the front mounted power button. The top two lights relate to the charging or shaving process. In both cases the top light will blink green if either process is in operation. When the battery is fully charged and connected to power then the top two lights will emit a steady green glow. The lower light in this arrangement of three will flash red to indicate when battery power is running low and a recharge is called for.
Earlier I mentioned that this Series 3 shaver has enough battery power for a week of shaves. A full recharging of the Ni-MH battery should take an hour. This will give you 45 minutes of power. In an emergency, a quick five minute recharging should be enough for a single shave. You are, however, unable to use this shaver when it is undergoing a charging process whether using a direct link or the charging station. So you have the choice of connected charging or cordless shaving.
The Braun Series 3 3080S is a reasonable shaver especially for those who like to have both dry and wet shaves. While there is enough space in the travel pouch for the supplied small cleaning brush, you would really struggle to fit in the supplied power lead for charging the device on journeys that would exceed its power output. Pricing for this product has been set at £69.99.