Missing Monuments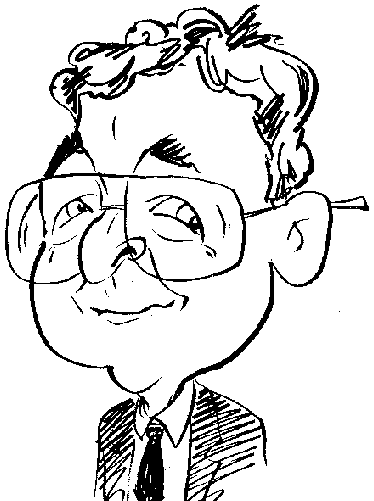 Review controls
When a magician takes his act on to the street, you should be ready for some surprises.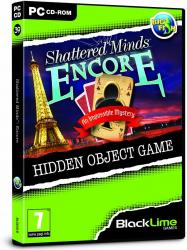 click image to enlarge
Without any connection to the more recent removals of monuments, the VAST Studios developed Shattered Minds: Encore casts you in the role of a detective sent to investigate the mysterious disappearance of a series of famous monuments. These landmarks included the Statute of Liberty, Coliseum and the Pyramids. Can you save the latest monument from falling into this pattern?
Forming part of the BlackLime brand of games, this title has been categorised as belonging to the Hidden Object genre. Combining a mixture of Hidden Object game play with puzzles and a magician with a strange view on life, Shattered Minds: Encore has been rated at being suitable for those aged 7 and older so should suit most members of the family.
As usual with other games of this type, certain adjustments can be made to the game playing environment for different players. Audio levels can be set for background music sound effects and voice dialogue. A choice of windowed, regular and widescreen monitor viewing is available with three different sizes of mouse cursor. The game can be played in Casual, Advanced or Extreme difficulty levels giving different rates of appearance for Hint feature and sparkles plus whether any help is offered. These settings can be recorded, along with progress in the game, in named profiles.
The disappearance of the different monuments is accompanied with the discovery of a calling card in the name of Damian LeStrange. When evidence is found that the next monument under threat is the Eiffel Tower, you are immediately dispatched to Paris to investigate. A French policeman is awaiting your arrival but he does not offer much assistance.
Overlaid across the bottom of the various scenes are the tools available to you as you carry out your investigations. Occupying the central position is an inventory holding items collected. To the right of the inventory is the Hint feature which does switch to a Skip feature when attempting to solve puzzles. Situated to the left of the inventory is your notebook with sections for clues and a map showing your current location and objective. Further assistance is provided by the mouse cursor, whatever its size, which changes shape to indicate when specific actions, such as examine or pick up, are available.
Usually with games of this type, clicking to pick up an item is enough to transfer it direct to the inventory. However this is not the case with this game. Picking up an object transfers it to an overlaid Congratulations window and there it will remain until you click again. The items will then complete its journey to the inventory. This extra action quickly became annoying.
As you travel around the various locations, some showing scenes of destruction, you will meet other characters including Damian LeStrange who has a fanciful style of dressing and makes numerous appearances. Conversations with these characters involves dialogue delivered by a voice actor with the several scenes featured animation, which does not apply to the facial features of the various characters.
While visiting the different locations and scenes, there could be occasions when using the Hint feature might prove useful. The Hint feature in this game adopts a broken glass approach to help identify the position of the next action. When applied the Hint feature will overlay a smashed window effect over the relevant area. You can then explore the area and carry out whatever task is necessary. A similar approach is used during Hidden Object game play when the Hint feature is used.
Apart from the novel method of identifying hint-selected items, Hidden Object game play follows a standard arrangement. A cluttered scene of a mish-mash of objects is accompanied by a text list of those items you need to locate. As each item is found, it will be removed from the list. In some cases an item in the list will be coloured yellow to indicate that an additional task will be required before it can be selected. There was also an instance when an item was coloured green and this meant that an item needed to be found that could be used to create another object. At the completion of a Hidden Object scene, you will be rewarded with one of the items. As with items picked up, this item will be placed in a Congratulation window until a mouse click is provided in order to transfer it to the inventory.
Forming part of your investigations will be the need to solve various puzzles. These puzzles vary in style and sometimes require an additional object before they can be tackled. Brief instructions are supplied and there is a Skip option should a puzzle prove too difficult.
While the game's graphics are impressive, as is the animation features, I never really felt completely drawn into the story line. It was a game that I could easily put aside in order to tackle other tasks. The game requires a 1.0 GHz processor with 512MB of RAM and 313MB of hard disk space running Windows XP and later. Originally launched by BlackLime priced at £5.10, you should be able to pick up this game for £3.97 including postage. It's also available from Amazon for £4.