Disappearing Humans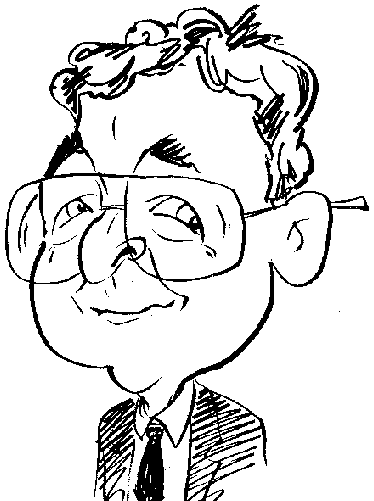 Review controls
Can you help an awakened princess find the missing population she was meant to rule.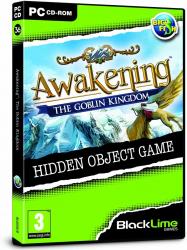 click image to enlarge
While you may be familiar with the story of Sleeping Beauty, this next tale relates a completely different set of events with its own slumbering lady. In this case the sleeping character, who is the Princess Sophia, awakens after a century length repose in the comfort of her castle, she discovers that she is the only human around. All the other humans seem to have disappeared. Her efforts to find out what has happened to the missing humans forms the basis of Awakening: The Goblin Kingdom.
Developed by Boom Zap, Awakening: The Goblin Kingdom forms part of a Hidden Object series of games released under the BlackLime banner. Other titles in this series include Faces, Houdini's Castle, Final Cut and The Bronze Horseman. When playing this game you can adjust the volume levels for background music and sound effects plus opt for full screen mode and use either a custom or system cursor. There is also a chance to select the language but as English is the only option this is really an example of Hobson's Choice. Up to three different profiles can be created with each player having the choice of Casual or Normal game play. Casual offers faster recharging of the Hint and Skip features plus more guided assistance than you get with Normal mode.
On awakening from her slumbers and finding that the human populace had disappeared, Princess Sophia sets out to search Moonfell Woods to look for clues. Meeting up with a witch, she learns that the Goblin King might be able to help. Her search begins in earnest as your character, accompanied by a cat called Ran and a fire-breathing pocket dragon, venture forth.
The two creatures, cat and dragon, will sit either side of an inventory, positioned at the bottom of the screen, holding the items collected during the game. The dragon's sole task will be to provide fire when needed to remove blockages and the like. The cat acts as the Hint feature with an occasional suggestion on how best to proceed.
Starting off with snow-covered mountainous areas, Princess Sophia and het two companions make their way through locations, such as the Goblin King's palace, a broken down railway station, forest dell and goblin village, in their quest. As the party moves around the various scenes, the mouse cursor will change shape to provide clues as to an appropriate actions that can be taken to make discoveries and progress through tasks.
Throughout the journey, Princess Sophia will meet a number of different characters with whom one-sided conversations are held. Rather than spoken dialogue, these conversation consist of printed text, often with certain words coloured yellow for emphasis. Generally the dialogue concerns the promise of a reward for completing a certain requested task.
Identified by an outbreak of sparkles, Hidden Object game play involves a variety of tasks as you need to locate all the items in a text list that are to be found in a scene Occasionally you will be asked to find a set number of one particular item. In some cases an additional action will be required before certain items can be found.
Along with Hidden Object game play, this game features a number of mini games. These mini games are varied in type and generally fit in with the style of game play based on magic, potions and goblins. Usually when attention is directed at mini games, the Hint feature is temporally disabled but that is not the case with Awakening: The Goblin Kingdom while has options for both Skip and Hint features. You can opt for the solution to a mini game being displayed for a few seconds so you can try it out before using the Skip option.
While the game has been rated at being suitable for those aged 3 and older, I feel this rating is rather low with the game being better suited for the 7+ age group. I enjoyed playing the game. Once the main game has been completed then you can try out a Tangram game. This sets you the task of placing irregular shapes within a template. You can accept this challenge at different levels with each one containing five puzzles of varying degrees of difficulty.
The game requires a 800 MHz processor with 512MB of RAM and 370MB of hard disk space running Windows XP and later.
A quick check of the Internet revealed the game is currently available from Amazon priced at £1.97.