Total Security 2017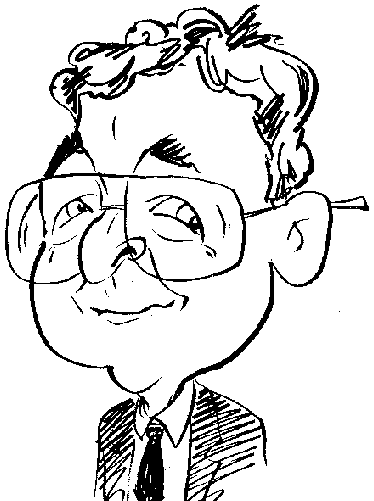 Review controls
As one of the leading players in the arena of computer protection, Bitdefender has a range of software offerings to suit the different needs of users. You can select from products such as the 2017 versions of Antivirus Plus, Internet Security, Family Pack, Antivirus for Mac or Total Security which is the subject matter of this next review.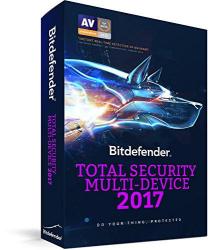 click image to enlarge
Available in a choice of boxed product or download, Bitdefender Total Security 2017 is the company's current flagship offering. If you opt for the latter method of receiving the product, as I did, then I would advise that you also download the User Manual. While the product's installation and interface are straightforward, it does help to have the appropriate documentation to fall back on if the need arises plus it can advise you on the product's range of functionality.
Following the installation of the software, Bitdefender Total Security places its icon on the desktop thus giving the user access to the product's various features from a clear cut and well set out interface. Running down the left side of this interface is a column of icons representing areas identified as Protection, Privacy, Tools, Activity, Account info, Notifications and Settings. As you select each one, so the available options on the rest of the interface changes to reflect what is on offer for the user.
By default you will be placed in the area of Protection that initially has options to conduct a Quick or Vulnerability Scan with feedback regarding App, File and Web protection settings. Living up to its title, the Quick Scan required just 11 seconds to perform its task of in-the-cloud scanning of around 10,000 files and offer a clean bill of health. Repeating the process reduced the duration to 4 seconds.
A Vulnerability scan, which targets issues such as missing Windows updates, weak passwords and problems with WiFi networking, identified four issues on the test machine and corrected them. One of these issues was to do with missing Windows updates which required a system restart. It was disappointing to discover that the Bitdefender interface was not automatically fired up as part of the restart procedure. Digging a little deeper into this area revealed features such as Manage Scan, Rescue mode, Manage Friends, Manage Spammers, create a Web protection Whitelist, set up Ransomeware protection plus create lists for trusted apps and blocked apps.
Moving on to Privacy opens up options for Safepay, Parental Advisor, Wallets and File Vaults. Safepay, as its title might indicate, is used for online transactions using a special, highly protected browser to ensure your personal information is secure. Although meant for financial dealing, this feature can also be used for other types of activities through features that include sandboxing and a virtual keyboard for entering data.
The Parental advisor allows you to control access to the Internet and specific applications. This functionality can be directed towards named individuals. Password protected Wallets and Vaults can be created and used to hold encrypted data while allowing the content to be shared with other identified connected devices. A File Shredded option allows you to thoroughly destroy unwanted data.
The Tools section offers a mixed bag of options starting with optimising various aspects of the computer's storage space. Using the One-click optimising feature resulted in 485 junk files being located on the test machine. The removal of these files brought about a saving of 3.1GB of disk space. A further 87 Registry issues were identified along with 1983 privacy issues. Other features from this section include Anti-Theft with a link to Bitdefender Central website and a Disk Cleanup option which targets all drives whether they are internal or external based.
Bitdefender can be customised to suit your individual needs or you could opt for one of the profiles that have been created for different types of activities. Profiles are available for Work, Movies, Game, Public WiFi or Battery mode. There was one aspect that I was unable to find which I feel would be useful. That feature was that of Undo whereby you could easily get Bitdefender to revert to a previous status if you feel that any changes made was not what you wanted.
Aimed at the security conscious users who have multiple devices, Bitdefender Total Security 2017 is available for use with up to five or ten devices on a one, two or three year subscription. Pricing for these versions are shown in the following table.
Bitdefender Total Security 2017

| | One Year | Two Year | Three Year |
| --- | --- | --- | --- |
| Five devices | £29.99 | £52.49 | £70.00 |
| Ten devices | £54.99 | £55.00 | £77.50 |
Bitdefender Total Security is well worth considering as the product to take charge of the protection of your various devices.