BenQ Panel gl12706pq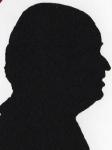 Apart from being a large panel in dimensions it also looks different as it is not a normal 1920x1080 offering. Just looking at it tells you it must have a larger width, this turns out to be 2560x1440 and of course you see so much more than 1920x1080.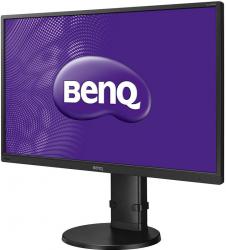 click image to enlarge
Eye Care is a thing that has always mattered as we only get one set and even with modern technology they still cannot be replaced, so good resolution, good clarity and viewing a panel correctly all help those who spend hours each day looking at a screen and in the last few years 'Eye Care' and 'Blue Light' have become something to look for in a panel.
Before you rush out to purchase one the size of the unit and th3e stand will be important so let's start there. The screen is 62x36.5x1.5cm the last figure at the edges. Ther stand is circular at 22.5cm and the panel can be as little as 4cm above the stand or as much as 16.5cm above it, it does rotate so can be reviewed in portrait as well as landscape if required.
The viewable screen is 60x34cm which gives the notional diagonal imperial measurement of 27inches; the display is 2560x1440. This is viewable via DVI or HDMI so please note no D-Sub (VGA) available here.
There are three connections either side of the support arm all are under an overhang. The power input with 3.5mm audio input and headphone out. The other side has, DV1, HDMI and Display Port.
The bottom right edge of the screen surround has six raised touch buttons to control the display. As with all recent panels unless you are viewing in very strange lighting conditions the 'Auto' setting is best, but should you need it there is contrast and brightness to spare.
Although it has built in speakers I think you would be pushed to follow say a film using them as the volume level even when cranked to maximum is not huge.
Response times are something that mean different things to different people here the 1MS quoted is for grey to grey.
As stated the stand has height adjustment to suit most viewing positions, it also has 20% back tilt and 5% forward tilt. The ability to rotate 90 degrees means you can use it in portrait mode and 1440x2560 shows a very long web page in one go. Less important possibly is the 45 degree side to side movement as the whole unit is not that heavy at 6.2kilos but it could mean clear viewing for someone way to the side.
2560x1440 shows around 70% more than 1920x1080 it's called 2K QHD.
The only minus point is the lack on VGA (D-Sub) input so if that's your only option then this is not for you.
I connected this via HDMI to both Windows 7 and Windows 10 systems and Display Port to Windows 7 all were recognised immediately and the screen display was perfect.
The BenQ gl12706pq is available from Amazon below for £321.72 with free delivery. More details are available from the Benq website.