A Wall of Sound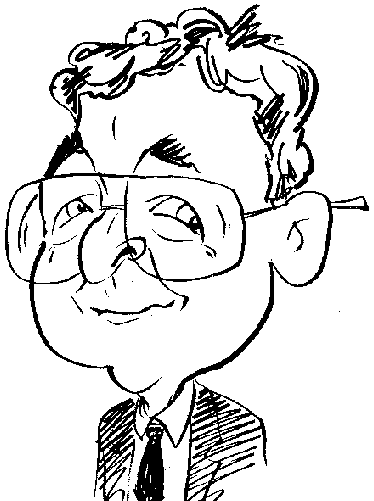 Review controls
News has just filtered through regarding a new wireless speaker system soon to be made available. This is the innovatively named BeoSound Shape product which promises to combine high quality sound with a unique customisable design concept suitable for different environments.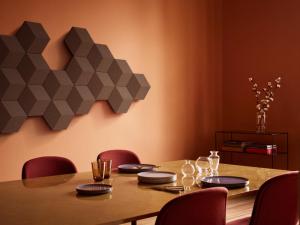 click image to enlarge
BeoSound Shape is a wall-mounted modular system that is based on hexagonal tiles that have been developed by Bang & Olufsen, a company originally set up in 1925 by Peter Bang and Svend Olufsen in Struer, Denmark. Starting life as a developer of high quality audio reproduction, Bang & Olufsen has gained a reputation for the performance and design excellence of its domestic technology products as well as diversifying into other areas of audio delivery.
The latest such product, expected to emerge later in the summer, from Bang & Olufsen research and development facility is the BeoSound Shape which promises to deliver an audio experience with a visual presence to complement the stylish design of the home environment. As mentioned the BeoSound Shape approach is based on a series of hexagonal tiles that can be scaled to almost any size and configuration while combining speakers, amplifiers and acoustic damper elements featuring an array of colours and textile surfaces.
Bang & Olufsen claims that this system can produce a "real-life wall of Sound". I can not help but wonder what a certain Phil Spector might say about this. Phil Spector developed his own wall of sound back in the 60s in his role as a record producer and is currently service a life sentence for second degree murder in America. The Bang & Olufsen wall of sound is meant to act as the perfect mood setter, making it ideal for large multipurpose rooms in homes as well as in shops, studios, showrooms, offices and hotel lobbies.
As the range of environments being targeted by BeoSound Shape might imply, this system is certainly expandable. Based on individual design needs, the BeoSound Shape can range from six to practically an unlimited number of tiles to form a single set up depending upon the size of the host environment. As well as a variable number of tiles, you can also customise the layout arrangement of the tiles with an array of colours and textiles to select from. Giving you a choice of colours, Bang & Olufsen offer a selection that includes Parisian Night Blue, Purple Heart, Infantry Green, Brazilian Clay, Wild Dover Grey and a classic Black with a range of fabrics being on offer following a collaboration with the Danish manufacturer Kvadrat.
When delivering the audio output from the BeoSound Shape system, Bang & Olufsen has made use of an upmixing algorithm that has been designed to produce a crisp and precise soundscape that places the vocalist in the centre and the musicians at the sides. Referred to as the "Band on the wall", this experience promises to duplicate a situation where the performers are placed against the wall with the audience moving around the room as they listen to the entertainment – a bit like visiting your own personal club scene to enjoy your favourite music.
The BeoSound Shape system makes use of a BeoSound Core connectivity hub, which is concealed behind a tile, in order to stream your favourite music from a mobile device to the speaker system. Support is provided for technology such as AirPlay, Chromecast and Bluetooth. You also get multi-room functionality along with integration with other offerings from the Bang & Olufsen product family such as B&O PLAY as different music is streamed to various specific rooms.
Not surprisingly with the new technology around which this product is based, pricing could well be an issue. Fortunately, as this product is not due to make an appearance on retailers' shelves until August 2017, you do have some time to start saving towards an estimated price of approximately £3,400. As yet I have not had the opportunity to check out the BeoSound Shape audio experience.