Flying High Mosaics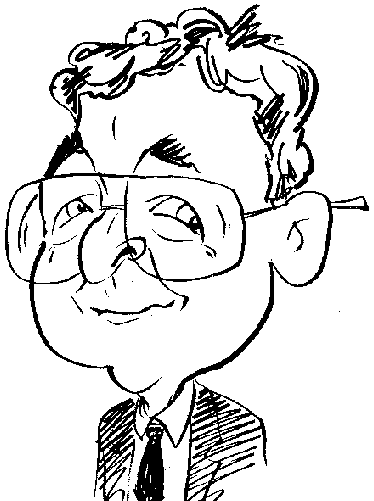 Review controls
What with the steady stream of various Match 3, Hidden Object and Adventure games that have come my way recently, I have had little opportunity to put my puzzle skills to work with one of my favourite game genre. That situation is about to change with this next title.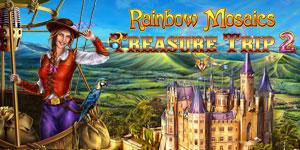 Developed by Awigot Studio, Rainbow Mosaics – Treasure Trip 2 is a puzzle game from the genre that is sometimes known as Nanograms. This genre is also referred to as Griddlers or Hanjie. Nanograms present the player with a series of square or rectangular grids made up of columns and rows that need to be inked in based on numeric clues. This process will have the effect of creating an image. As its title might indicate, this Rainbow Mosaics offering produces colourful images.
From the game's opening bright and colourful title screen you can create profiles to record the progress of individual players. Adjustments can be made to the volume levels for sound effects and music volumes plus decisions can be made as to whether to play in full screen mode, use a custom or system cursor and play in Expert mode which does not allow the game to carry forward any power-ups between levels. You can also select which set of tiles to use from ten possible groups. Each set of tiles will containing a different group of colours representing the levels used to create the images.
The back story for this puzzle game is based on a series of robberies committed throughout Europe. The latest burglary took place at a castle when an air balloon was spotted in the vicinity. Unfortunately as you are cast in the role of Charlotte, a well-known balloonist, you are immediately placed at the top of the list of suspects. Luckily before you are arrested, you manage to escape by balloon and set out on a journey starting with a visit to Monsieur Montgolfier, a manufacturer of balloons in order to find the real culprit. A set route, laid out in images of a balloon, needs to be followed as each nanogram level is completed and you visit the sites of the various burglaries.
As you accompany Charlotte on her balloon ride, you will be faced by a series of nanogram grids. Running along the top of column and at the head of each row will be a number or series of numbers indicating the number of cells which need to be coloured within the column or row. When more than one number is involved then it means there is more than one group of filled in cells within the row or column. Many of the cells in the grid will be greyed out. This is because the grid is constructed of various layers, one for each of the colours used to create the finished image.
While a parrot perches in the top left corner of the grid, running down the right side of the grid is your score counter and a series of icon representing various features. Topping the list is your score for the current grid and this is followed by a colour wheel divided into segments. By clicking on a particular sector you switch to its associated colour level. When that colour level is finished you are automatically transferred to another colour and a tick is added to the finished colour on the wheel. Next is an icon showing the number of mistakes you are allowed to make in the current level before being force to replay the level. The remaining icons can be used to uncover a random cell, selected cell or a group of cells. I found that it was easier to complete a grid by regularly switching between different colour levels
At the conclusion of each level, your level score is added to the overall score and you will be awarded stars for completing the level by not making a mistake or just a single mistake. While the game's graphics were reasonable for the style of the game, I did encounter a problem with regards to the font being used to display the numbers displayed around the grid. Unless I took great care, I found that it was difficult to distinguish between the numbers 3 and 5. I would estimate that at least 95% of the incorrect cell mistake I made were the result of the 3 and 5 issue.
Once a level has been completed there are various options available to you. Having earned points you can use them to purchase additional power-ups and decorating in the form of statues and the like for the burgled properties. You also have the choice of continuing Charlotte's balloon journey to the next stop-over or replay a previous level. Also as you reach each burglary site a comic book style cit-scene will help advance the story as an attempt is made on your life and you are tricked into appearing at another burglary.
If you are into puzzles and want to test your use of logic then nanograms could well appeal. Rainbow Mosaics – Treasure Trips 2 is a good example of the genre. With a choice of tile sets, you get 120 mosaic puzzles to solve and this should provide many hours of game play. You can download this game from various gaming sites such as Gamehouse.com where it is available for $9.99. Game requirements call for a 1.6GHz processor with 1024 MB of RAM and 72MB of hard disk space running Windows 7 and later.
http://www.gamehouse.com/download-games/rainbow-mosaics-treasure-trip-2