Treasure Seekers at Work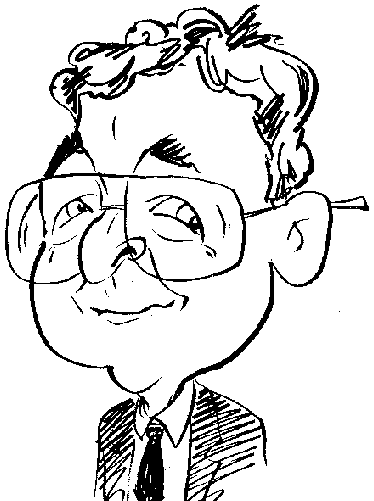 Review controls
Based on the adventures of a sister and younger brother, this Treasure Seekers package consists of two separate titles.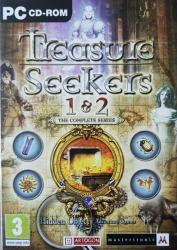 click image to enlarge
In Treasure Seekers 1, subtitled Vision of Gold, the siblings, named Nelly and Tommy, are two young children in search of pirate treasure that they believe their pirate grandmother had secreted away. The second game in the series, Treasure Seekers 2, subtitled The Enchanted Canvases, deals with the same two characters but several years older.
Both of the Treasure Seeker titles have been developed by Artogon Games and belong to the Hidden Object genre. Profiles can be created so that different players can join in the fun of puzzle solving and searching for items. Options are available to adjust the volume levels for background music and sound effects while the game can be viewed in full screen mode with a custom cursor.
Treasure Seekers 1 opens with a sequence regarding a regular dream Nelly has about pirate treasure and her grandmother. This video sequence, presented in letter-box format, encourages Nelly, with assistances from her younger brother Tommy, to set out on a series of exploration missions to follow various clues to encounter other characters and find the missing pirate treasure. As the game progresses, there are several meeting between Nelly, Tommy, their grandmother, in ghostly form, plus a professor and an old fisherman. While there is plenty of dialogue between Nelly and the other characters, this only occurs in text format appearing at the bottom of the screen.
Although I mentioned earlier that the game can be viewed in full screen mode, this is not exactly true. The game was developed when screen sizes were smaller and so you have to put up with black columns running down either side of the current scene. Overlaid on the individual scenes are various items. In the top left corner are short cuts to the game's main menu and general Help feature for the current situation. Occupying the lower right corner is the rechargeable Hint feature. Arranged across the bottom of scenes are a series of padlock icons representing the tasks that need to be completed for the current scene.
The padlocks are connected to the Hidden Object aspect of the game. Rather than use the more familiar method of combining a cluttered scene with a list of items to find, the game uses Key Objects which consist of elements that are integrated in the scene. Once identified these Key Objects open up with mini images of the relevant elements arranged around the object. When a Key Object is located and completed, the appropriate padlock will be ticked to indicate that task is completed.
Adding to the Key Object aspect, the game contains a variety of mini game puzzles and linking letter-box video sequences as Nelly and Tommy move to other areas. Using a variety of formats, the puzzles vary in complexity with a Skip option should any puzzle prove too difficult.
Moving forward a number of years, Treasure Seekers 2 - The Enchanted Canvases brings a new set of adventures for the investigative sister and brother. While Nelly continues to be the driving force, it is Tommy who instigates this particular search as he asks Nelly to help as he looks for the Philosopher's Stone and the elixir of life that he believes are connected with the Tolenkraft.s region. As it turns out Nelly has to spend most of her time dealing with enchanted canvases as she searches for Tommy who seems to have disappeared.
Some changes have been made to the screen layout in this follow-up title. First of all, the various scenes can now be viewed in full screen mode with no black columns. The task-based padlocks have been replaced by a panel split between areas for an inventory and the immediate task that needs to be completed. With its change of location and focus there is a more mystical flavour as characters such as Genii, magic carpet and a music loving dragon are introduced. Hidden Object game play follows the same format as the first title while a variety of puzzles and letter-box video sequences appear from time to time.
This two game box set requires a 2.0 GHz processor with 128MB of RAM and 200MB of hard disk space running Windows XP and later. An Internet search should reveal the availability of this product for around £2.00.
PC DVD Game - Treasure Seekers 1 & 2 The Complete Series 5050740023369 | eBay