Protected Portable Data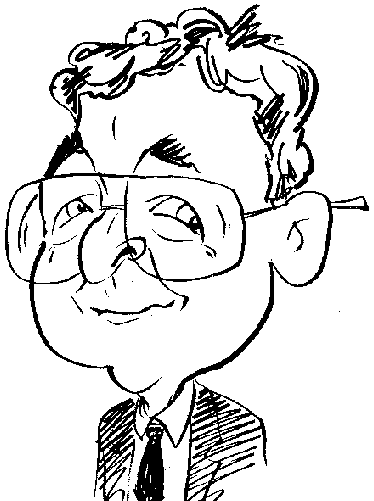 Review controls
External drives are useful but they do need a layer of protection such as that provided by encryption.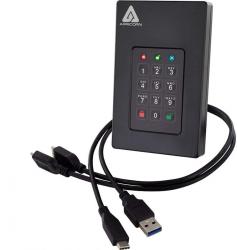 click image to enlarge
Nowadays when it comes to the time than selecting a hard drive for storing valuable data is called for, yes there is the Cloud but this is not everybody's favourite storage location, we could be considered as being rather spoilt for choice. I can still remember struggling to decide whether I could manage with a 100 MB drive or stretch my budget to afford going larger with a 200 MB unit (and the capacity is not a typing mistake). Now questions regarding issues such as internal/external, main or secondary unit, drive format (HDD or SSD) plus a capacity measured in GB or TB need to be considered along with reliability and pricing.
Recently I have been looking at the Aegis Fortress L3 unit. Described as being a software-free, hardware-based 256-bit AES XTS encrypted device with an onboard keypad PIN authenticated feature, the Aegis Fortress L3 is an external, portable drive based on either a HDD or SSD drive running at 5400 RPM. In my case the drive was the 500GB HDD model.
This product has been developed by Apricorn. Now there's a name which tickles my memory buds. Do any of you remember the Apricot company? The company attempted to take on the might of the big boys. Apricot disappeared but the big boys still remain. But back to the Aegis Fortress L3 with its 500 GB capacity and USB 3.1 connectivity.
It was almost a case of déjà vu as I removed the product from its outer packaging and a soft, black carry pouch for storing the drive and supplied connection leads when the product was not required for action. With its front arrangement of onboard keypad PIN layout and various icons for lock, unlock and power facilities plus built-in encryption, the Aegis Fortress L3 certainly has a resemblance to the iStorage DiskAshur products I have reviewed in the past.
As befits its Fortress title, and promised rugged status, this Aegis product certainly feels sturdy. The onboard keypad PIN entry facility is slightly inlaid into the main body of the unit. I suspect this is due to avoiding any accidental activation of a change in the drive's lock/unlock status due to a slight knock that may have occurred during transport.
The rectangular shaped drive, with dimensions of 81 x 18.4 x 9.5 mm (L x W x D), has been constructed from a solid block of aircraft grade 6061 aluminium alloy. I have been informed that the unit is held together by snap-off unidirectional security fasteners that are secured in place with epoxy to ensure against any attempts at tampering by unauthorised individuals. The Aegis Fortress L3 membrane keypad is rated at IP66 with regards to providing protection from water, dust and dirt.
Unlike the iStorage device mentioned earlier, the Aegis Fortress L3 needs to draw its power via a USB connection using one of the supplied leads offering a choice of USB 3.0/3.1 or USB Type C linking. It does not have its own internal battery facility for providing power. It will need to be connected to an available source. Instructions are provided as to how to set up the device and enter a PIN to protect the device from unauthorised access. Although the buttons on the keypad were a little on the small size, I had no trouble when selecting those required to carry out various actions even when two buttons were needed to be pressed simultaneously. The setting of PINs is a forced requirement as the product arrives without any factory settings for default PINs.
When handling its stored data, the Aegis Fortress L3 makes use of Apricorn's latest encryption chipset that will deliver FIPS 140-2 Level 3 protection on the fly as the data is received. This protection is the highest level that NIST assigns to portable encryption devices. You also get protection known as Brute Force. This facility kicks in when a certain number of incorrect PINs are entered as somebody attempts to guess the correct code. At this point the Aegis Fortress L3 will, not unnaturally, assume it is under attack. As a result it will destroy its encryption keys and stored PINs thus rendering all its data as useless.
While Apricorn has rated the Aegis Fortress L3 at being capable of delivering a data transfer rate of 180 MB/sec, I feel this test must have been conducted in ideal conditions. I was unable to get even close with my usage of the product. Obviously I was not working under the same ideal conditions as 100 MB/sec was the highest I was able to achieve with a strong following wind.
As a platform agnostic device, the Aegis Fortress L3 can work with Windows, Mac, Linux, Android and Symbian as long as the connected device has an appropriate USB port for the necessary connection purpose. The Aegis Fortress L3 comes with a three year limited warranty. Version of this product are available up to a capacity of 16 TB. I have seen the 500GB HDD model priced at £279.99.
Full details of the Aegis Fortress L3 product range are available on the Aegis web site.