Anker Powerbank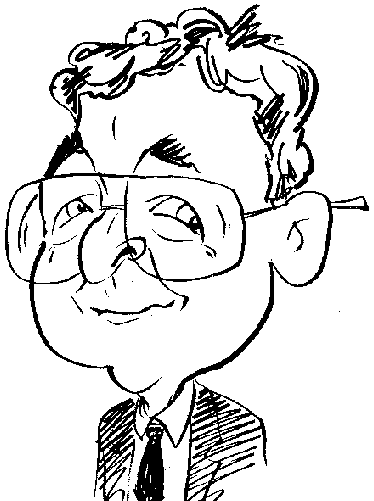 Review controls
Providing battery power from your pocket is a device from Anker.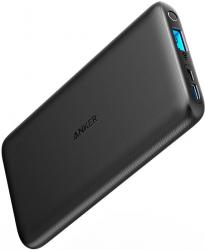 click image to enlarge
As our mobile devices have developed over the years with changes to their size, weight and functionality, one particular aspect has, perhaps, lagged behind with regards to customer appeal. We mostly love the increase in screen size with higher quality images and maybe a gram or two shaved off the weight. And what about the increase in functionality with front and rear cameras, Internet access and enough apps, either of the productivity or entertainment variety, to distract many from the handset's prime communication ability. However all these developed feature are reliant on one important aspect of the mobile devices and that element is the battery which can struggle to meet the demands that improvements, in other areas, place upon it.
Providing a solution for improving battery performance is the use of a portable battery charger. This type of device tends to come in a variety of shapes, sizes and power capacity with a range of connection options. The latest such device to arrive in my workspace is the PowerCore Lite 10000 from Anker, a company that has built up a reputation in the field of charging technology including wireless charging, car charging plus portable and wall charging. Anker is pioneering Power Delivery technology to charge phones, tablets and laptops at faster speeds.
Battery charger devices could rarely be considered as sexy and this is certainly true of the Anker product. Decked out entirely in subdued black, apart from a silver Anker logo on the unit's front face, the PowerCore Lite has dimensions of 144 x 72 x 14.5 mm (H x W x D) and weighs in at 211 g. This makes the battery charger heavier than many smartphones of a similar size that it is meant to provide with a battery boost. Presumably the "Lite" part of the product's title does not refer to the device's weight.
Anker has opted to position the PowerCore Lite's controls and connection options along the top of the unit where there are easy accessible. Arranged from left to right are control options that start with a circular power button, recessed into the body of the PowerCore. Next is a USB 3.0 port followed by a micro USB and a type C USB port. The micro USB and type C ports can be used for charging both the PowerCore or transferring power to a needy tablet or smartphone.
The rather limited concertina style Welcome Guide does recommend that you do not attempt to use these two ports simultaneously. However their close proximity to each other means there is not enough space to affixed leads to both at the same time.
A standard USB-to-micro USB cable is provided for transferring power to and from the PowerCore Lite's main battery component. In many cases the lead(s) supplied with the smartphone and/or tablet could be used to facilitate the means of transferring power.
Located on the top left side of the PowerCore Lite device are four LED lights which can emit a blue glow to indicate the available capacity of the charge being held by the Anker unit. Each of the four lights equates to up to 25% of battery recharging power to be transferred to the hungry mobile device..
The PowerCore Lite 10000 has been designed to provide a power boost to a range of portable devices including the iPhone, Samsung Galaxy and many others using the company's exclusive Power IQ and VoltageBoost technology. Anker claims that the PowerCore Lite 10000 should be able to provide 2 ½ charges for the iPhone 8 Plus or iPhone X or 2.6 full Galaxy S9 and I have no reason to doubt these claims as the PowerCore Lite 10000 was able to repower smartphones such as the Swift 2 Plus and Huawei Mate 9 at a reasonable rate without any problems. However there is one slight word of warning in that the PowerCore Lite 10000 does not support Qualcomm Quick Charge.
Priced at £24.99, the Anker PowerCore Lite 10000 charger come with a soft drawstring travel pouch, Micro USB lead and Welcome Guide. The product is covered by an 18-month warranty.
https://www.anker.com/uk/products/variant/anker-powercore-lite-10000mah/A1232011