Amazon Kid's Tablet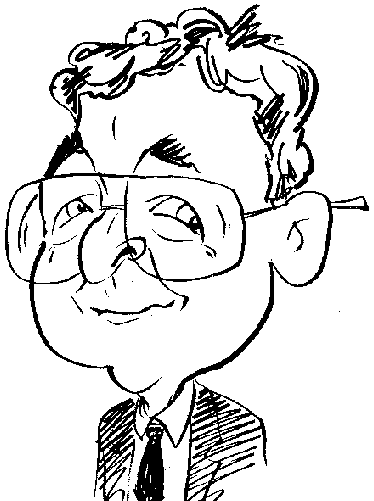 Review controls
Do children spend too much time using a mobile device? Amazon believes it has a solution for this problem with a tablet and software managed by parents.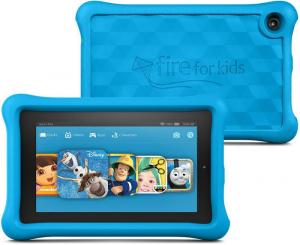 click image to enlarge
In an apparent effort to integrate, and influence, every aspect of home life, Amazon has developed a version of its Fire tablet specifically for the younger members of the family. This Amazon offering combines a standard 7-inch Fire tablet with a removable child-proof bumper frame in either blue or pink plus a one-year subscription to appropriate content that has been graded for specific age groups. This product goes by the title of Fire Kids Edition.
The Fire tablet at the heart of this offering is powered by a 1.3GHz quad-core processor with access to 1GB of RAM. You get 16GB of storage supplied as standard and this storage can be expanded to 128GB through the insertion of a microSD card. The Fire 7-inch screen has a resolution of 1024 x 600 pixels which is more than adequate to hold the attention of younger family members. Gyroscope and Accelerometer sensors are built into the tablet. Not surprisingly, the tablet's Fire operating system does not support the use of USB OTG so removing the possibility for any tech-savvy kids from trying to access inappropriate content stored on flash sticks.
Including in the box with the Fire 7-inch tablet is a rubberised bumper unit for helping to protect the tablet from over-enthusiastic use. You also get a 3-pin power adapter, a standard-to-micro USB lead for powering the tablet's non-removable internal battery and a folded card with basic illustrations regarding basic operations. The combination of the tablet and bumper produces dimensions of 219 x 138 x 25.5mm (W x H x D), when in landscape mode, and weighs 405g.
The blue or pink bumper unit, offering protection and a means to hold the tablet without imparting too many finger smears on the screen, has cutaway areas giving access to such features as power and volume control plus the micro USB charging port which is located on the right side of the tablet when held in landscape orientation. Another cutaway section on the left side of the bumper is positioned over the speaker outlet In the opposite lower corner is a circular cutaway section that clears the way for the tablet's rear and front-mounted camera facility to capture images.
The only facility which requires the removal of the tablet bumper is when you need to insert the optional SD card. Removing the bumper needs pressure to be applied to either the top or bottom corners of the bumper. You can expand the supplied 16GB storage space up to 128GB by this method.
Setting up the device is the job of a parent as a wizard leads you through the necessary steps of the process. You need to select the country and region plus select the font size to be used from various pick lists. Adding the tablet to a local WiFi network comes next. You will need to register the Fire Kids Edition to an existing or new Amazon account which will require an email address and password. In order to protect the parental element of this Fire tablet you will need to assign a password or PIN.
Profiles can be set up for individual younger members of the family with a choice of Kids (under 10) or Teens (over 11). Each child can have their profile identified by an appealing image chosen from a selection of 12 cartoon style pictures or with their own photo. When setting up a profile for a child you will need to supply their first name, sex and date of birth. Options are available to apply restrictions. You can set a designated bedtime when the tablet shuts down and also set the time for it to restart. Educational goals, applied on a daily basis, can be set for activities such as reading, watching educational videos and playing apps. You can also apply a setting whereby entertainment activities can be blocked until educational goals have been meet. Set times can be allocated to the various activities backed up by an allowed overall screen viewing time. Different settings can be applied for weekdays and weekends.
For more general parental control, you can manage the available storage plus add and remove content. As the child gets older you can adjust the age settings plus enable camera and photo gallery settings. You can block access to browsing, using the child-centric utility, plus the purchasing of Amazon content or any in-game purchases. You also have the option to disable location-based services and social sharing items through popular facilities such as Facebook.
While based on the respected Android operating system, the Fire OS, used by this device, does have some differences in its organisation features and other aspects. The major difference, regarding this product, is its reliance on the Appstore rather then Google Play Store when purchasing and sourcing the various apps that will be used by the child and, in some cases, adults. Although reasonably well-stocked, the Appstore is not as comprehensive as the Play Store and might be missing a favourite app or two.
Available from Amazon.co.uk, the Fire Kids Edition comes with a two-year warranty that includes a free replacement service, with no questions asked, in the event of any breakages. You also get one-year unlimited access to the thousands of books, TV shows, educational apps and games at no additional cost with 16GB of storage space at a cost of £99.99. A Fire 7-inch tablet with 16GB of storage, on its own, will cost £94.99.