Amazon Fire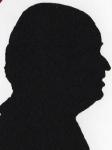 Tablet prices are falling which I am sure everyone knows. The £49 being asked by Amazon for their latest 7" Fire sets a new low price for what is a very powerful Android tablet. So what if anything is not included in this latest offering?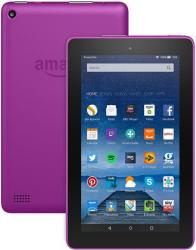 click image to enlarge
The Android Fire 7" tablet measures 19x11.2x1cm and weighs 312grams. It has a shiny black front which has the nasty side effect of showing fingermarks and the back comes in a choice of colours I must keep telling myself that mine is magenta and not shocking pink.
All the buttons and connections are on the top, headphone/earbud socket, volume rocker, pinhole microphone and on/off button. The back has its camera top left and its internal speaker bottom left.
The viewable screen is 15.5x8.6cm which equates to the diagonal imperial measurement of 7 inches, the screen resolution is 600x1024 at 171ppi.
It has a quad core 1.3GHz processor and apart from the rear facing camera there is also a front one for those all-important selfies.
It has 8GB built in and if you add a micro SD card you can add up to 128GB of extra storage space.
Of course as the Fire is at a bargain price Amazon will want to sell you a Prime membership which allows you to stream or download thousands of films, music and books.
Amazon Underground is built in that has thousands of free apps and games and these even include extra levels, extra lives and unlocked levels for those into gaming.
Free unlimited cloud storage for all photos and Amazon content from your Fire unit.
Boot up is 24 seconds and shutdown around 3 seconds.
If you already have a Kindle or other Fire product then content from there that you already own is available to download to your Fire. Any CD's you have purchased from Amazon are automatically stored in the cloud at the time you initially download them and are available to stream or download to your Fire.
Setup is just a matter of saying which country you live in and signing in once you have told it your Wi-Fi details and password.
While you think of the Fire as a Tablet and it is there are also tabs for Books, Videos, Games, Shop, Apps, Music, Audio Books and Newsstand.
Just like a normal Tablet it can be used in portrait or landscape and you have the normal three controls at the base of the screen < o (square) the first back a screen, the second the Home screen and the third shows you all the open screens.
If your computing needs are little more than browsing the Internet and sending and receiving emails this could fulfil your requirements, as they say just add Wi-Fi.
The minus points are the slightly small screen – still much larger than a smart phone – and the less than generous on screen keyboard.
The plus points it allows a child to have their own device and content, the older person to get their own computer and to keep in content with others as even a standard phone line cost and call connection charges are scandalous.
The Fire Tablet is available for £49 with free delivery directly from Amazon