Kiss of Death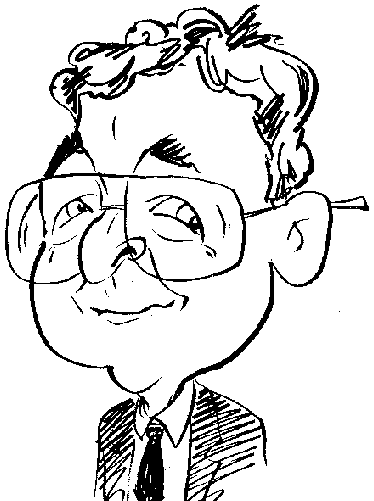 Review controls
It is time to visit the world of Sacra Terra and rescue those trapped by a succubus,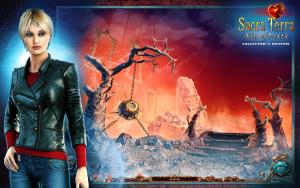 click image to enlarge
Available in both Standard and Collector's Edition versions, "Sacra Terra - Kiss of Death" is a Hidden Object Adventure game that has been developed by Alawar Five - BN. I have been looking at the Collector's Edition which comes with a few bonus items. Along with an extra chapter that becomes available once the main game has been completed, you get Concept Art, Wallpaper and a Strategy Guide.
Prior to entering the Sacra Terra gaming environment. You can create profiles to record the progress of individual players plus make certain adjustments and choices. You can set the volume levels for music, sound effects and ambience. The game can be played in full screen mode with a wide screen option plus a choice of different resolutions to suit your monitor set-up and use a system cursor.
There is a choice of Casual or Expert difficulty level. Selecting Casual means you only have to wait 30 seconds for the Hint feature to recharge with sparkles being used to identify interactive zones. A longer wait of one minute will be required for charging the Hint feature without any sparkles being used are the price you pay in Expert level.
Following an introductory animated sequence featuring an interrupted proposal scene and the appearance of a succubus, you are cast in the role of Tiffany who needs to rescue her prospective fiancé who had been captured by the succubus. Visiting the Sacra Terra environment is not for those of a nervous disposition as it contains some strange and magical effects. It also contains a number of portals that will send you to different alternate universes and time zones. It is also home to the succubus who feels love is dead and has been replaced by lust. The succubus intends to demonstrate this by using the captured fiancé of Tiffany.
Aiding Tiffany in her task to rescue her beloved are various tools. Arranged across the bottom of the screen, in Adventure mode, is an inventory sandwiched between a journal and game menu on the left and a combination of map, Hint feature and Strategy Guide on the right.
The map is the type that provides a visual representation of the linked locations. It uses different colours to indicate where specific tasks need to be carried out. The map also possesses the ability to transport you between locations so that you arrive at your desired destination quicker.
As you accompany Tiffany around the different locations, the mouse cursor provides further assistance. It will change shape to indicate when various actions are possible. A magnifying glass reminds you to explore further. If a pointing finger or grasping hand appears then you could open a container or pick up an object. An arrow indicates a possible exit route to another location. You also need to be on the look out for a glint whose presence indicates a likely area to check out or an outbreak of sparkled when a Hidden Object scene is available.
While on the subject of Hidden Object scenes, these follow a standard pattern. A cluttered scene of miscellaneous objects will be combined with a list of items you need to locate. If a listed item is coloured orange then an additional action, such as opening a container or combining it with another item, will be required before the sort-after items can be selected. In many cases, the Hidden Object scenes will contain a box holding numerous items, some of which will be included in the list. Several of the sites will be re-used with a different list of items to be found. One of the object found will be the reward for completing a Hidden Object scene.
Mixed in with the Hidden Object scenes are 27 puzzles. These are of various types and generally fit in with the style of the game. Often innovative and sometimes challenging, the puzzles are enjoyable. After a short delay, a Skip option will become available if a puzzle proves too difficult. As well as the main task of rescuing those entrapped by the succubus, you can be on the look-out for 34 Beyond Objects that have a habit of changing shape.
From time-to-time you will encounter cut-scenes to help move the storyline along. These animated sequences can be cut short by a Skip button if you are in a hurry to get back to the main action. You also meet other characters who have something to say. In such instances the dialogue will be delivered in text format and spoken by a voice actor. The on-screen representation of the character will display lip movement that looks as if it is in-synch with the dialogue being uttered.
"Sacra Terra - Kiss of Death" contains an interesting mixture of elements such as locations, time zones, cinematic sequences, Hidden Object scenes, challenging puzzles and a bonus chapter. The game will provide several long sessions of innovative game play. Game specifications call for a 1.5 GHz processor with 512MB of RAM and 740MB of hard disk space running Windows XP and later. You should be able to pick up a copy of Sacra Terra: Kiss of Death from Amazon priced at £5.46.