Sumos Can Jump!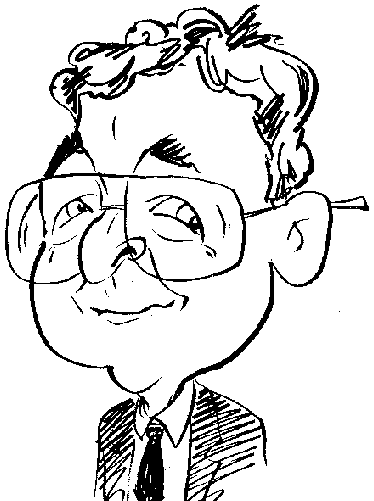 Review controls
Continuing the MiniDrones are coming theme, this next product has more of a tank feel as it travels around and over obstacles.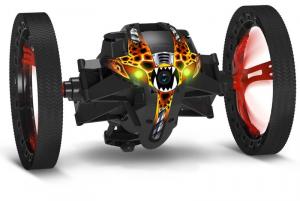 click image to enlarge
Whenever the subject of Sumo comes up, my thoughts immediately go towards the full-contact wrestling sport so popular in Japan. Two very large and over-weight men try to push each other off a combat mat. Just looking at these man-mountain combatants gives you the impression that they could well be lacking in one particular skill level – that of jumping. However there is one Sumo that does have this skill and that is the appropriately named Jumping Sumo. This strange creature is a member of the Parrot's MiniDrone family of products.
Although a close relative of the MiniDrone Rolling Spider, reviewed recently on this site, the Jumping Sumo features a number of different design concepts and has its own collection of movements and attributes. As you would expect from the Sumo part of its title, this MiniDrone's body is far more substantial than that of its close cousin with an off/on switch located on the top of its body. My review sample was decked out in khaki and yellow while there is also a choice of black and red or white and black. A set of stickers allow you to customise your Jumping Sumo.
Attached to its fierce-looking body are two large plastic wheels with large rubber treads. The positioning of these wheels can be adjusted so that they are either close to the Sumo's body or further away. This adjustment is carried out through the use of each wheel's flexible spokes and affects the type of manoeuvrability
A compartment at the rear of the Sumo's body is used to contain the unit's rechargeable Lithium Polymer 550 mAh battery. This is the same battery as supplied with the Rollin Spider but you do get an increase in activity time of up to 20 minutes. Charging the battery is carried out from a micro USB port on the front of the Jumping Sumo.
Situated on the front of the body are what looks like three eyes but in fact this combination is made up of two eyes and a central camera for capturing images. As the Sumo does not come with storage capacity for captured images, you will need to attach a flash stick to the micro USB port, either directly or with an appropriate adapter connection, in order to store images for later transfer to a computer.
Parrot has attempted to imbue the Jumping Sumo with a personality of its own by giving it the ability to express itself. The Jumping Sumo's eyes will flash different colours to indicate its current mood. It will also issue various sounds when it is disturbed for any reason or when it has successfully completed a set task – a bit like a real live pet in fact.
The Jumping Sumo makes use of the same downloadable app (FreeFlight 3) as the Rolling Spider. However the means of connecting the Jumping Sumo to the software is different from that used by the Rolling Spider. The connection method for the Jumping Sumo is that of Wi-Fi and is set up from your mobile device's setting option. The app will automatically adapt its content and display depending upon which MiniDrone is the currently paired partner. The Jumping Sumo's eyes will glow green to indicate that it is ready to receive your commands from its paired device.
In action, the Jumping Sumo can perform a variety of tricks. At the head of the list is, as its title indicates, its ability to jump up in the air while performing a pirouette. This performance can be quite spectacular and is almost guaranteed to make a watching audience gasp with amazement. But this is not the only trick it can perform.
Parrot has developed a number of pre-programmed acrobatics that the Jumping Sumo can perform. These actions, selected from a drop down list displayed by the FreeFlight 3 app, include those entitled Spin, Slow Shake, Metronome and Ondulation. There is also a Road Plan function which is available from the FreeFlight 3's Home screen. This feature allows you to program and save a series of moved by dragging icons representing specific movements such as jump, take photo, move a set distance, kick and spin. A grid that can be zoomed, with each square covering an area of one square metre, can be used in your planning.
Having had the opportunity to "play" with recently, it is now the time to decide which of the MiniDrones I prefer. While the Rolling Spider is capable of both land and air action, I found the Jumping Sumo easier to control and far more amusing in its actions. Parrot has priced the Jumping Sumo at £139.99 with piloting being carried out from an iOS or Android device.