Next Generation Streaming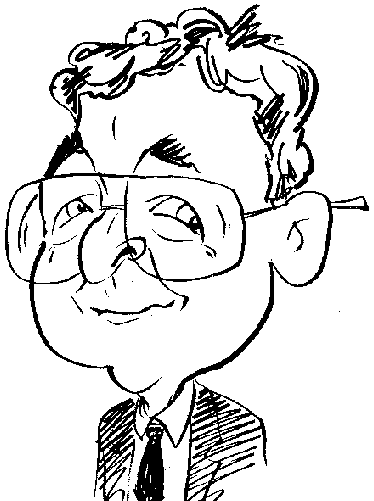 Review controls
This time last year I checked out the Kingston MobileLite Wireless product. This device allowed you to stream content wirelessly to various mobile devices such as smartphones or tablets. The content being streamed was stored on SD memory cards and USB flash sticks. Since my original review Kingston has been busy developing the next generation of this product which, appropriately enough, is entitled MobileLite Wireless G2.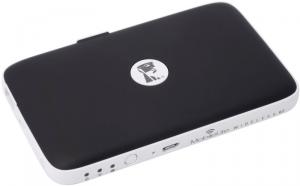 click image to enlarge
Predominately black in colour with a white trim around the sides, the MobileLite Wireless G2 is similar in general size to most of the smartphones it has been designed to work alongside. It has dimensions of 129.14 x 79.09 x 19.28mm (H x W x D) and weighs 171g which means it is eminently portable. Connections for standard USB and SD memory card are located on the top of the unit. On the right side is an Ethernet port while the left side features the power button, micro USB port and three LED lights providing status feedback during boot up and when in operation.
Included in the box with the MobileLite Wireless G2 device is a standard-to-micro USB lead and an adapter for converting microSD cards. I was surprised to find that no User Guide was included with the product. The previous version of the product had been supplied with a User Guide. Checking with Kingston I was informed that a User Guide was available for downloading from http://www.kingston.com/en/support/technical/products?model=mlwg2. This User Guide covers 16 pages and does contain some very useful information and is well-worth downloading.
Concealed within the body of this device is a rechargeable Li-ion 4640 mAh battery that promises up to 13 hours of continuous usage. Along with the battery there is wireless technology that creates its own Wi-Fi signal allowing content to be stream to appropriate devices running the free Kingston MobileLite Wireless app. This app is available for downloading from Google Play, App Store and Amazon.
For this system to work you will need to connect your mobile device(s) to the MobileLite Wireless network (MLWG2). Once a connection has been made, the MobileLite Wireless app will present a list showing local content plus USB1 and SD Card1 content if both elements have been attached to the Kingston device. You can then drill down through your chosen path to target the content you want. This content could be movies, music or photos with the chosen item streamed to your mobile device. The MobileLite Wireless app provides support for format that include MP3, WAV, M4V, MP$ (H.264 video codec), AVI. JPG and TIF and can handle the full family of USB and SD products.
This kit does not limit you to a single data stream between the Kingston device and a smartphone or tablet. Kingston states that it should be possible to connect up to 8 devices when streaming photos and data. However when HD movies are being streamed then the number of connected devices should be reduced to 5. I am not going to argue with these claims especially as I am currently surrounded by two Android smartphones, a Kindle Fire tablet and a Google Nexus 7 tablet with each one receiving a different streamed HD movie. While this is hardly an enjoyable experience, confusing would be a more appropriate description, it does show that the MobileLite Wireless G2 has plenty of wireless streaming power under its hood for those looking for a multi-streaming session involving friends and family.
The MobileLite Wireless app displays four filter buttons that can be used for targeting specific content as you search for connected devices, photos, movies and music. The app also offer features such as Facebook and Twitter posting plus sending items by email, moving, copying and deleting content. You also get a built-in media player for playing content.
Initially when you connect your Android smartphone or tablet to the Kingston MobileLite Wireless device, you will be disconnected from the Internet. Fortunately the MobileLite Wireless G2 supports a feature referred to as Bridge Mode. This mode, through the use of bi-directional traffic, allows for the smartphone or tablet to be connected to the Kingston device while it is connected to an available Wi-Fi network thus giving access to the Internet. Setting up this type of system is explained in the User Guide which needs downloading.
As well as streaming data from flash sticks and SD memory cards, the MobileLite Warless G2 can step in and act as a battery backup for your tablet or smartphone. This process can be carried out using the supplied standard-to-micro USB lead. Whether providing wireless streaming or battery backup, the MobileLite Wireless G2 is compatible with iPad2, iPad (3rd or 4th generation), iPad Air, iPad mini, iPhone 4/4.5/5, iPod Touch, Kindle Fire, Kindle Fire HD and Android devices version 4 and later. This useful and powerful device is currently being priced at £35.54 on Amazon.co.uk