Bluetooth Stereo Headset Pro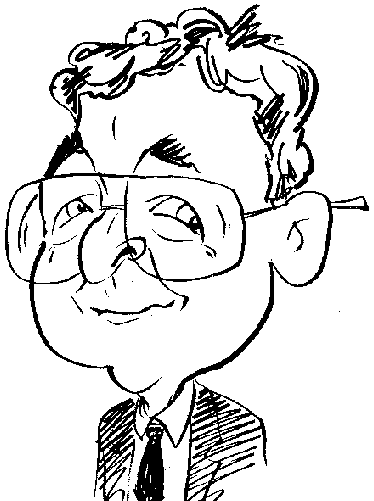 Review controls
A regular source of products that I feature in reviews is the Denmark based Sandberg company. The latest offering to arrive from Sandberg is the Bluetooth Stereo Headset Pro product priced at £53.99.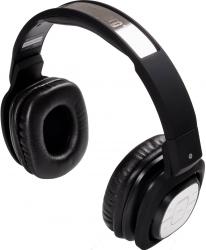 click image to enlarge
The Bluetooth Stereo Headset Pro is an over-the-ear type of listening device. It is predominately black in colour apart from the brushed metallic face plates decorating each ear piece and a logo-bearing strip attached to the top of the headband. When not in use, this headset can be folded into a smaller shape making it easier to be packed away when in transit. This feature is achieved by the simple method of swivelling each ear piece so that it resides alongside the headband rather than protruding from the ends.
Prior to using this headset for the first time, by the way it does arrive partially charged, you will need to charge its internal 380mAh Li-polymer battery which is located in the right ear piece. A 55cm USB lead is provided for this purpose. The lead has a micro USB connection at one end for attaching to a socket in the right ear piece and a standard USB connection for linking to a computer or mains power outlet with an appropriate adapter when charging. A red light is displayed during charging which can take up to five hours. The light changes to a blue glow when the process is complete. Up to ten hours of playback or 13 hours talk time should be available from a single charge which is a reasonable return on the charging time.
Along with the USB socket, the right ear piece has a socket for connecting a 3.5mm jack audio lead (also supplied) for use with devices that do not support Bluetooth connectivity. A built-in omni-directional microphone, for use with telephone calls, is concealed within the right ear piece.
As mentioned each ear piece has a brushed metallic face plate. The one of the right ear piece houses the various controls that are available with this headset. Arranged around a centrally positioned telephone control, this face plate has areas for volume up and down adjustment plus cycling in either direction through available tracks. Symbols representing the functions of each area are raised slightly so that, with a little practice, they can be selected and operated by touch alone when the headset is in position on your head.
As well as providing the various telephonic options, depending upon the number and length of presses, the central control doubles as the on/off and pairing point of access. A three second depress of this area will either turn on or off the headset with an advisory vocal announcement using a female American voice.
By holding down this area for an additional three seconds, the headset will enter Bluetooth pairing mode as a light flashes alternatively red and blue. The headset supports Bluetooth 3.0 + EDR. I found connections to be generally quick and, if necessary, the standard default "0000" password can be used to complete the linkage. This was not required with the various Android devices I used when testing this headset. The headset has the usually 10 metre Bluetooth range before the signal starts to disappear. There is also support for NFC technology for activating contact.
A padded strip on the inside of the headband does provide some comfort when wearing this headset while the headband can be expanded at each end by as much as 32mm to give a better fit for different head sizes. The well-padded ear pieces are mounted so as to give the user some play with regarding the up and down positioning when placed over the ears.
I felt that the headset was comfortable even when used for lengthy sessions. Although there was some reduction in any extraneous noise when wearing the headset, I did not feel totally cut off from the rest of the world. I could still hear and respond to a door bell or other interruptions when wearing the headset.
Each ear piece has a 50mm Neodymium driver with a frequency range of 20 Hz – 20 kHz. The built-in microphone has a range of 30 Hz – 16 kHz. Audio quality delivery is of a reasonable standard for a product of this price level which is set at £53.99.