Headphones for Looking Good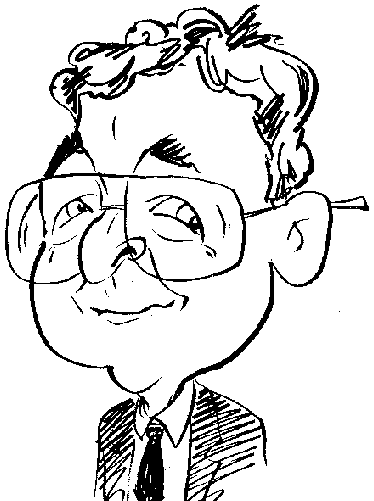 Review controls
Whether to keep your ears warm while still looking fashionable or allowing you to pretend you are unable to hear unwanted questions such as "whose turn is it to wash up?", headphones were primarily designed with the idea of allowing you to listen to your favourite music without disturbing others.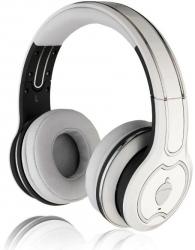 click image to enlarge
While the name may not say it all, it does say enough to possible cause a merry quip or two when the subject comes up. For example imagine going into your favourite audio store and asking "What's new?" only to hear the response "Nutz". Of course seen in print the spelling does give a clue that might not be immediately obvious from the spoken word. In fact the "Nutz" response means you are being informed of the brand name for a range of products that have built up a following among the celebrity brigade and certain fans of music.
Developed and manufactured by Nutz Ltd, a Chinese based company, the Nutz range of new luxury of headphones, following an exclusive distribution deal with Tech Data, will be available from many retailers. This range includes the Nutz Pro headphones which is the subject of this review.
As the flagship offering of the range, the Nutz Pro will be available as either a wireless or wired product. The followers of fashion can make a selection from a rainbow of shades that includes Classic White, Midnight Black, Electric Blue, Baby Blue, Pretty in Pink, Emerald Green, Pure Yellow, Passion Red and Rich Purple. My review unit is a Midnight Black wired unit.
The product arrives in a well padded box bearing the play-on-words message of "No Music, No Life. Know Music, Know Life" which could, I suppose, be described as a Nutz mantra (sorry could not resist). Examining the box revealed three items. The main headphones unit is accompanied by a 170cm audio lead with a straight 3.5mm jack plug at one end and an "L" shaped jack plug at the other. There is also a pack of three adapters for linking the headphones to different connectors. This Nutz headphone unit is purely a device for listening to music and does not contain a built-in microphone for communicating with others via a smartphone.
With dimensions of 195 x 185 x 70mm, the headphones certainly have a certain glamorous style of appearance with its highly polished lacquered headband and ear-pad coverings with silver strips and a hazel nut icon on both ear-pads. The headphones have a solid, and somewhat rigid, feel to them. You are hardly likely to want to try and squeeze these headphones into a confined space when travelling which could explain why a flight-case embellished with the Nutz mantra is supplied for transporting your headphones when on your travels. I should point out that this flight case is part of a limited edition of the product rather than a standard offering.
According to the accompanying press release the headphones weigh approximately 250g and came with the claim of being the "lightest of equivalents on the UK market". However the weight listed on the box had the headphones weighing 320g. In an attempt to solve this discrepancy, I weighed the headphones myself and got the result of 271g. Judging by a number of other headphones recently, both wired and wireless units, the Nutz idea of "equivalents" must be pretty precise in order to justify the claim which ever weight you take as the reference point.
The headband can be extended by as much as 30mm on each side to help ensure the ear-pads sit reasonably snugly on the ears despite there being very little other movement in the positioning of the ear-pads. Taking a central position on the inside of the headband is a padded area which does help provide a degree of comfort. Padding, in the form of shaped memory foam covered by leather, is also used on the ear-pads.
As mentioned earlier there is an audio lead provided with the headphones allowing you to connect this product to an appropriate audio source. This lead slots into a 3.5mm socket on the left ear-pad. Generally I found it more convenient to use the straight jack plug for attaching to the headphones while the "L" shaped plug was attached to my smartphone or tablet. However when listening to music from my Hi-Fi system, which required the use of one of the supplied adapters, I need to reverse the set up and use the "L" shaped plug for the headphones and the straight jack plug with the adapter for a better connection.
The Nutz Pro headphones are reasonably comfortable and deliver excellent audio with bass and treble clearly defined with a frequency range of 5 – 33,000Hz. Initially this produce was priced at £199.00, but a recent price down has seen the product being made available at a far more reasonable £139.00.