A Portable Network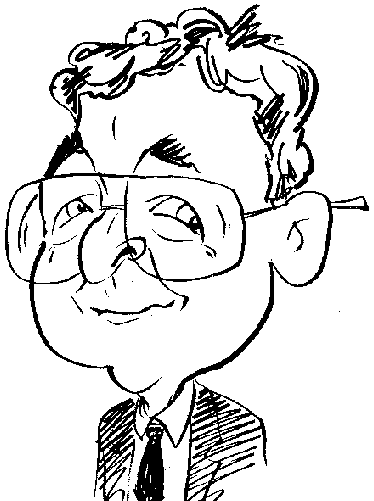 They say things come in threes – well actually some say bad things come in threes but let's stick with my original statement and omit the negative aspect. First it was Kingston who provided a product that made use of external devices to provide content that could be streamed wirelessly to smartphones and tablets. This product was closely followed by a Verbatim offering which added password protection to the streaming capability. Now D-Link has sent me its Pocket Cloud Router which has some similarity to the other two products.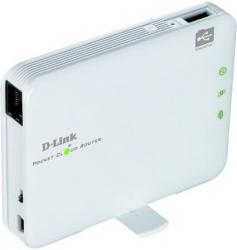 click image to enlarge
The Pocket Cloud Router kit consists of the actual device, a micro-to-standard USB lead, a 1700 mAh Li-ion rechargeable battery, Quick Install Guide and a CD containing the User Guide in electronic format. About the size of a pack of cards, the Pocket Cloud Router certainly lives up to at least part of its name with dimensions of 105 x 80 x 20mm (W x H x D) and a weight of 127g (battery included). This lacquered white unit features a standard and mini sized USB ports, Ethernet socket, tiny on/off switch, WPS button and a pinhole factory reset option dotted around the unit's sides. LED lights for power, wireless, USB connection and Internet activity decorate the top of the unit.
Once you have inserted the battery pack and charged it using the micro USB port, with the process taking up to four hours, you can attach a USB Flash Stick containing content for streaming and switch on the Pocket Cloud Router. The boot-up, with accompanying flashing lights, can take several minutes but once everything settled down you can then begin the process of wirelessly linking the devices that will become part of this D-Link network. You will also need to download and install the SharePort Mobile App with versions being available for Apple and Android devices.
The omission of a memory card slot is one difference between this D-Link product and those available from Kingston and Verbatim. The presence of a WPS feature is another. This feature does make it easier to set up a Wi-Fi connection with those devices that support this method especially as the Pocket Cloud Router's network is password protected in the same way as the Verbatim device.
Not all device, however, have WPS and in such circumstances a more manual approach will be required for the set-up. Initially I had a problem when using this method as the default password was rejected. After several failed attempts, I used the pinhole factory reset option and the failures turned into success but this situation did not last for long. Often devices would struggle to make a connection to the D-Link network with the message "Authentication problem" appearing. Generally this message appeared when using a device that did not support WPS although occasionally it appeared when using WPS.
With a connection established, you can fire up the SharePort Mobile App which will present a carousel type interface as you swing backwards and forwards through categories designed as Docs, Folders Favourite, Music, Movies and Photos. By default you will be placed in the Favourite category which initially will be empty until you populate it with items from other categories. These items will be stored locally as well as their original location.
While I had no problems when working with documents, music and photos, movies were a totally different matter. Part of the problem was down to the extremely limited support that is provided for the various video formats. The Pocket Cloud Router only supports .mp4 and .mov formats. Attempt to access any other video format and you are presented with a "cannot play video" message. Fair enough you might think until you get the same message when you attempt to select an .mp4 file in the Movie category. What makes matters worse, and even extremely confusing, is if the same .mp4 file is located in the folder category or downloaded into the Favourite category, then the movie can be played. As I said earlier it is "extremely confusing".
Having worked through the various problems (both connection and format based), I set up a small network consisting of the Pocket Cloud Router, a Motorola RAZRi smartphone and Google Nexus 7 tablet. Within this network, I was able to stream a variety of content to either or both devices without encountering any additional problems. I could stream the same movie, started at different times, to the smartphone and tablet and even stream two different movies simultaneously to each device. The results almost compensated for the earlier difficulties I encountered.
By logging on to the website URL supplied in the Quick Installation Guide, you can access an initial setup wizard. This will lead you through a step-by-step process to configure the D-Link router to connect to the Internet. This process, which might prove to be a little daunting for a novice user, is also covered in the User Manual found on the supplied CD.
The Pocket Cloud Router looks nice and can produce some good results in ideal circumstances. However it does raise issues regarding joining its network manually or why it fails to play a supported file format from one category but not another. Priced at £49.99, the Pocket Cloud Router can both please and frustrate in equal measures.
http://www.dlink.com/uk/en/home-solutions/work/wireless-mobile-broadband/dir-506l-shareport-go