Cisco Announcements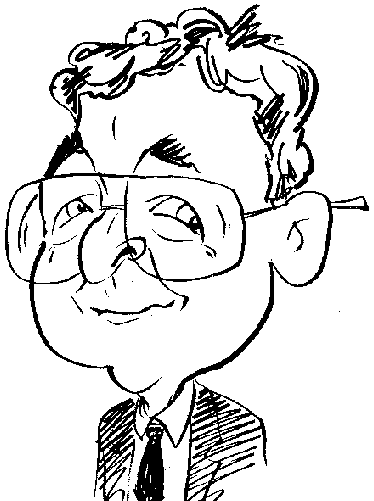 Review controls
Sometimes unusual locations can be used for companies to make announcements regarding new technology. Cisco, for example, choose a museum.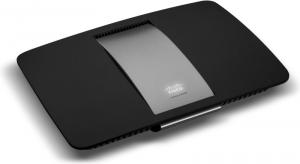 click image to enlarge
While you might consider that the British Museum is the ideal place to concentrate on the past, it does have the capability to be forward looking as well. An excellent example of this was demonstrated recently by Cisco using this location to announce new products and services. These announcements were made to European journalists gathered in the Museum's Stevenson Lecture Theatre. The theatre is named after Hugh and Catherine Stevenson who designed the theatre and not George who, after all, did spell his surname slightly differently.
The focal point of these announcements was based on the new 802.11ac wireless technology standard which promises to deliver an increase of x3 in wireless speed. Designed to be completely compatible with kit using the 802.11a/b/g/n standards, including smartphones and tablets, this new technology has been optimised to deal with the ever-increasing demands being made by home users who can not exist without streaming video to every corner of their home environment. According to Cisco, we could expect that connected devices will have reached a figure of 19 billion by 2016 with 1.2 million minutes of video being viewed online every second – this is not going to give us much time to get food and do other things.
Naturally Cisco has just the products you will need to take advantage of the new technology. Leading the way will be the Linksys EA6500 model which comes with six internal 3D antennae to ensure that the user gets the same performance whether the device is laid flat or mounted on a wall. As usual with the Cisco Linksys brand, a great deal of thought has gone into the design concept for this model to enable the product to blend in with most home decors.
Working along side and integrated into its wireless routine kit, Cisco has come up with its Universal Media Connector feature. This new Universal Media Connector facility has been developed so that users can link their wireless network to various wired devices. Operating in the 5 GHz band, Universal Media Connector should offer a clearer signal due to the reduced interference that is found in this bandwidth. Users will be able to integrate devices such as Smart TVs and game consoles into their home wireless network set up. The combination of 802.11ac and Universal Media Connector and gigabyte ports should allow users to stream HD and even 3D HD video wirelessly around the home.
Along with the 802.11ac enhanced wireless router range and Universal Media Connector, Cisco also spend time promoting its Connect Cloud service. This cloud-based platform has been designed to provide convenient anytime, anywhere access to the home network and its connected devices via a web browser or mobile device as long as it is either iOS or Android based. Apps will be available from Cisco and third-party developers who are part of the Linksys Developer Community. Currently Cisco has integrated SimpleTap™ into its Cloud Connect mobile app to simplify the connection process with plans in-hand to allow NFC-enabled smartphone to swipe over an appropriate tag to enable a connection. Watch this space for more news.
Product Specifications
Linksys Smart Wi-Fi Router with AC - Specifications
Model:
EA6500
2.4Ghz Band
Wireless technology
802.11n (backwards compatible with 802.11b/g)
Speed
Up to 450Mbps
Transmit/receive:
3 x 3
Antennas:
6 internal antennae with high-power amplifiers
5Ghz Band
Wireless technology
802.11ac (backwards compatible with 802.11a/n)
Speed
Up to 1300Mbps
Transmit/receive:
3 x 3
Antennas:
6 internal antennae with high-power amplifiers
Other
Cisco Connect Cloud
Yes
Mobile Apps
Yes
USB ports:
2 (shared storage, virtual USB and media server)
Ports x speed:
4 x Gigabit LAN / 1 x Gigabit WAN
IPv6 support:
Native IPv6 and 6rd support
Setup:
Cisco Connect CD Install
Setup OS compatibility:
Windows & Mac
Package contents:

Linksys Smart Wi-Fi Router 802.11ac
Quick start guide
CD-ROM with setup software and resources
Ethernet cable
Power adapter
Linksys Universal Media Connector with AC - specifications
Model:
WUMC710
Wireless technology:
802.11ac (backwards compatible with 802.11a/n)
Bands:
5 GHz
Transmit/Receive
3 x 3
Antennas:
3 internal antennae with high-power amplifiers
Ports x Speed
4 x Gigabit
Setup:
Push-Button Wi-Fi Protected Setup™
Package Contents

Linksys Universal Media Connector
CD-ROM with Documentation Resources
Ethernet Cable
AC Power Adapter
The Linksys Smart Wi-Fi Router EA6500 is targeted for availability in September at major retailers, as well as the Linksys online store. The Linksys Universal Media Connector is expected in October at the same outlets. As yet I have no pricing information.