Wireless A/V System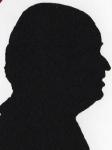 I have seen such devices advertised but never tried one. Often people that have were not that pleased with the results
The system consists of a sender module and a receiver module. Both plug into SCART sockets. Each unit needs a power supply (supplied) and if you add a small 20 page manual that's about it.
The sender module is marked 'sender' and in a simple scenario plug it into a SCART socket on the back of your TV. Whatever you are watching should be transmitted to the 'receiver' unit.
Being more than a little sceptical I fitted this to a portable TV the other side of my lounge. I pressed the A/V button on it having plugged the unit into the SCART socket on it's back. Instead of the hazy picture I get using the small loop aerial it has I had a perfect copy of what my aerial fed main TV was showing, providing I was watching analogue TV. I switched to viewing my video recorder nothing, then my DVD player also nothing although both were playing correctly on my main TV.
What you need to do is connect the sender unit to the video recorder or DVD player directly. After that all was well and of course it means that your main TV can show whatever it likes while the 'receiver' unit can display what's on the video or DVD.
Now emboldened I moved the portable TV several rooms away - I live in a solid walled property - and the signal was still good.
Recently I reviewed the DigiFusion unit (29/3/06) from Evesham Technologies that has a twin tuner to allow two programs to be recorded at the same time while watching something already recorded and stored on it's hard disc. I plugged the Wireless A/V System into that and was more than happy with the results.
My aerial socket is in one corner of the property and my bedroom in the other, this may be only around 15 metres away but to run a coaxial cable would be a lot further unless I went into to loft and dropped it from the ceiling and that of course would only help with the analogue broadcasts. The blurb says it is stated to work up to around 90metres, this is certainly far further than I could test it at.
To watch a video without this device would mean moving the video recorder to the portable TV and the same would be true for the DVD player. With the Wireless A/V System I just plug it's SCART lead into the video or DVD player and switch on the sender.
The sender and receiver operate on the 2.4GHz band and there are four separate channels should there be any local disturbance, just select the same channel 1-4 on both the receiver and sender.
Available from the link below at £29.95.
http://www.gizoo.co.uk/Products/AvCommunications/TvGadgets/AVSender.htm