ZTE Blade S6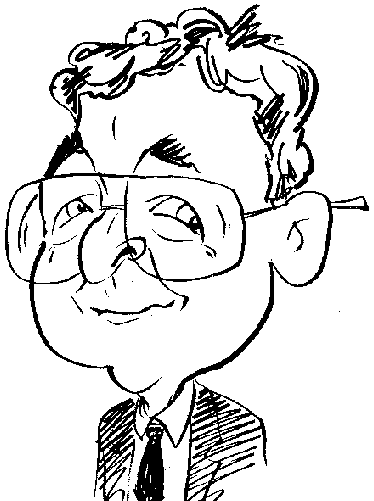 Review controls
While the big boys in the arena of Smartphone manufacturing tend to price their hardware at a level that many of us find incompatible with our financial constraints, other manufacturers of these "must-have devices" have a more economically viable approach to the pricing of their various models. One such company is ZTE, one of the world's largest manufacturers of telecommunications equipment and mobile phones, with its Blade range of handsets.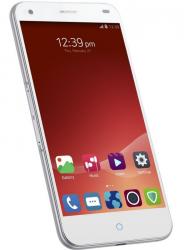 click image to enlarge
Recently I checked out the company's Blade L3 product and now it is the turn of the ZTE Blade S6 handset. As with the Blade L3, the Blade S6 features a 5-inch HD colour touch-screen with the product being aimed at the young and those of us who often claim to be young-at-heart. However before getting down to the product itself, I need to point out that my review sample, white in colour, arrived without any documentation whatsoever. A special tool, required to access the trays for inserting the nano SIM cards (yes, this is a dual card device) and microSD card to increase storage capacity, was also conspicuous by its absence. Luckily both absences were managed by my possessing a tool from another product and the handset had an electronic version of the User Manual pre-installed. Presumably both the special tool and printed User Manual will be included with a product purchased through retail.
The ZTE Blade S6, with dimensions of 144 x 70.7 x 7.7mm (H x W x D), has a 5-inch U-shaped full colour touch sensitive display which dominates the front of the handset. Screen quality was of a high standard. Positioned just below the screen is the standard arrangement of Back, Home and Menu touch sensitive buttons. These buttons do require a degree of pressure before they react which help with cutting down on any false starts due to accidental pressure.
The aforementioned trays, requiring a pin-like tool in order to release the trays from the body of the handset, are located on the left side of the unit. The tray for the two nano sized SIM cards is positioned just above the one that is used by the microSD card. On the right side of the handset are the power button and a volume rocker control. A micro USB port is located on the base of the S6 for when you need to recharge the product's fixed internal 2400mAh battery. A 3.5mm jack socket is positioned on the top of the handset for use when attaching a headset for private listening sessions.
The Blade S6 features front and rear mounted camera units. The front camera is a 5MP unit which features options for Normal, Beauty and Smile capture modes. While this camera is capable of delivering reasonable images, the main camera will often be the preferred tool. This rear-mounted camera, with flash capabilities, is a 13MP unit. This camera has a large aperture, 28mm wide angle lens and an anti-shake feature. I was certainly impressed with the quality of still images and video clips captured with this camera.
While on the subject of this camera feature, this handset comes with a choice of apps for use with this facility. Along with the main Camera app, the S6 comes with MirrorCamera and Camera 360 apps pre-install on the device. As its name indicates MirrorCamera gives you a view of yourself while Camera 360 provides Selfie, Effects and Cloud album options.
Driving the Blade S6 is the world's first Qualcomm Snapdragon 615 octa-core chipset running version 5.02 of Android Lollipop operating system. This processor is backed up by 2GB of DDR3 RAM. My review sample came with 7.55GB of available personal storage.
Firing up the Blade S6 requires a 2 second depress of the power button followed by a 35 second delay as house-keeping tasks are carried out by the operating system before arriving at the Lock screen. An upward swipe will then take you to a three-pane Home screen featuring a customisable layout with Status & Notifications, Google Search, Shortcut icons, Folders and Favourite shortcuts. Running across the bottom of the screen are the default pre-set Favourite shortcuts for Phone, Contacts, Messaging, Albums and Browser.
The Blade S6 supports a range of gestures and motions to activity certain features. These have been categorised as Shake it, Cover phone screen and Air gesture. You are meant to be able to perform a range of actions that include play/pause music, activate a mirror camera and deal with incoming phone calls. Unfortunately I had very limited success with this aspect of the handset. As a result I turned off this feature as it tended to be rather power hungry.
Activating features by more traditional methods was more to my taste. Web browsing, different types of entertainment, downloading apps and phone communications were all handled without any problems although I would suggest using headphones or a Bluetooth speaker rather than the built-in speaker which sounds tinny.
The ZTE Blade S6 may lack some of the street-cred of the models on offer from the major Smartphone manufacturers but it is still well worth considering. Currently this Smartphone is available from Argos priced at £199.95 (see http://bit.ly/1H4bMLJ).
http://www.ztedevice.com/product/smart_phone/af87142a-2581-43fd-814b-cc0c50462ef7.html
.