Sony Xperia Z3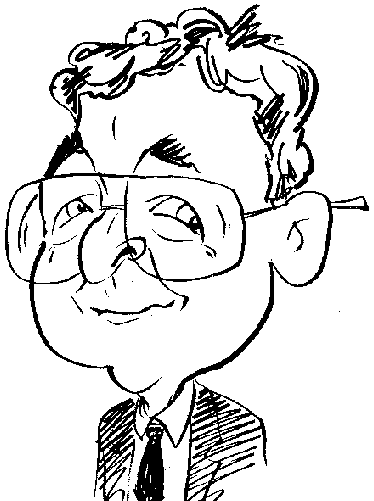 Review controls
The Sony Xperia Z3 is a waterproof smartphone. This particular model is available in a choice of white, green, copper or black with my review sample being of the latter colour. I have to thank Vodafone for kindly provided the unit that is the basis of this review.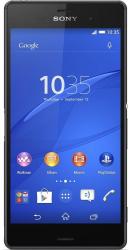 click image to enlarge
When taking the handset out of the box, it was immediately obvious that the Xperia Z3 completely dwarfed by current smartphone. I could immediately tell that there would definitely be a problem if I tried to insert this beast into the pocket I usually use for my mobile device. Presumably Sony did not take into consideration the storage of such a device when not in use.
With dimensions of 146 x 72 x 7.3mm (H x W x D) and a weight of 152g, the Xperia Z3 will certainly stand out from the crowd and would not pass unnoticed if left laying around. Despite this increase in size, I found it reasonably easy to adjust handling the device and accessing its controls although a firm grip was required. The need for a firm grip was due to the rather smooth surface of the handset which would cause it to slip and slide on many surfaces that were not totally flat or even when they were following a slight nudge. I lost count of the number of times I needed to make a speedy grab at the Xperia Z3 to stop it falling on to the floor.
The handset's 5.2 inch HD screen dominates the front of the unit. Offering a resolution of 1920 x 1080, this screen gives you a bright clear picture in various lighting conditions helped by features such as TRILUMINOS™ and the X-Reality™ mobile picture engine. Narrow bezels run down either side of the screen with wider strips across the top and bottom.
Apart from the 3.5mm jack socket for headphone use positioned at the top of the unit, all other accessible connections are kept under wraps concealed behind covering strips. On the left side of the unit is a compartment that holds a micro USB port for charging the internal battery. This compartment is joined by a strap hole and connectors for charging the device via a docking station (an optional extra which formed no part of this review). The right side of the Xperia Z3 features a centrally positioned power stud, dedicated camera button, volume and zoom adjusters and a compartment that houses slots for inserting a nano SIM and an optional micro SD card. A front mounted 2.2MP camera helps back up the main 20.7MP camera with flash located on the rear of the unit.
Driving the Xperia Z3 is a Snapdragon 2.5GHz Qualcomm Quad core processor. This CPU works in conjunction with an Adreno 330 GPU. As standard there is 3GB of RAM with up to 16GB of flash memory. You can add a micro SD card giving up to 128GB of storage. These features can call upon the unit's 3100mAh battery pack which promises 16 hours of talk time or 920 hours on standby.
The Xperia Z3 comes with the latest Android 4.4 KitKat operating system. A two-second depress of the silver power stud is enough to start this smartphone's routine which then takes a further 20 seconds before arriving at the unit's lock screen. A quick swipe will take you to a Home screen with its five panes. As with the initial start-up routine, web browsing and app loading is smooth and quick.
Running across the bottom of the screen is the familiar arrangement of Back, Home and Menu touch sensitive buttons. Positioned just above this arrangement are options to call up various Google apps, the Play Store, Messaging and Phone features sandwiching a central Apps buttons. As mentioned earlier, the Home screen consists of five panes which can be accessed via sideways swiping. You can access panes with What's new in movies, games and app advertisements followed by a pane with Lifelog and Sketch apps with the former requiring an account and the latter being a fun tool for enhancing photos or drawings. Other panes offer shortcuts to Walkman, Album, Movies and PlayStation sections; media options; and TrackID if you want to discover the title of some unknown music you are listening to currently.
Not surprisingly with this being a Sony product, areas such as music and photography are well catered for plus PlayStation compatibility. Unfortunately, as I do not possess a PlayStation I will have to pass on this feature. The Xperia Z3 comes with Sony 3D Surround Sound technology while the audio jack has Digital Noise Cancelling. There is support for 3GPP, MP4 and AMP when recording audio plus FLAC, SMF, Melody, MP3, WAV and OGG amongst others when playing back audio.
While the unit's front camera gives you 1080p for video chatting, the main photographic tool is the 20.7MP rear mounted camera with 8X digital zoom and 4K video recording. The camera features SteadyShot™, burst mode, geotagging and object tracking to mention just some. Supported file formats for recording are JPEG for still images and 3GPP and MP4 for video. Play back formats include BMP, GIF, PNG, AVI, Xvid and webM.
Certified for DNLA, this handset comes with Bluetooth 4.0, NFC, Wi-Fi Hotspot functionality and synchronisation via Exchange Active Sync, Facebook, Google and SynchML. This handset also has the highest available level of IP65/68 waterproof rating.
Vodafone offers a range of 3G and 4G plans for this well specified handset that does like to slide when given the chance.
Sony Xperia Z3 3G Monthly Plans

| Monthly fee | Upfront | Minutes | Texts | Data | Length |
| --- | --- | --- | --- | --- | --- |
| £22.50 | £149 | 100 | Unlimited | 100MB | 24 months |
| £26.50 | £99 | 300 | Unlimited | 250MB | 24 months |
| £30.50 | £19 | 600 | Unlimited | 500MB | 24 months |
| £34.50 | Free | Unlimited | Unlimited | 1GB | 24 months |
| £36.50 | £299 | 100 | Unlimited | 100MB | 12 months |
| £39.50 | Free | Unlimited | Unlimited | 2GB | 24 months |
| £40.50 | £269 | 300 | Unlimited | 250MB | 12 months |
Sony Xperia Z3 4G Monthly Plans

| Monthly fee | Upfront | Minutes | Texts | Data | Length |
| --- | --- | --- | --- | --- | --- |
| £34.50 | Free | 600 | Unlimited | 1GB | 24 months |
| £39.50 | Free | Unlimited | Unlimited | 3GB | 24 months |
http://www.sonymobile.com/gb/products/phones/xperia-z3/specifications/
http://shop.vodafone.co.uk/shop/contracts-and-deals/sony-xperia-z3/sku84737-black