Microsoft Lumia 930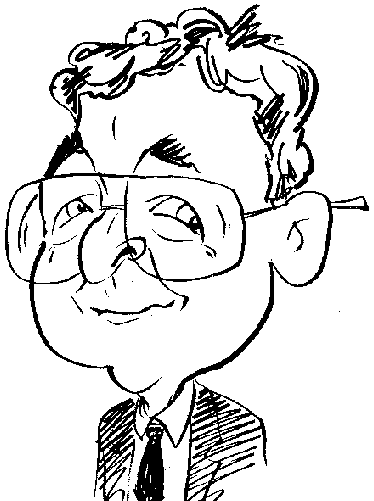 Review controls
Taking on the role of Microsoft's flagship smartphone offering is the task currently assigned to the Lumia 930 as it battles for market share against the dominant forces of the iPhone and numerous Android handsets. The Johnny-come-lately will certainly have a fight on its hands and there well could be tears before bedtime or maybe there is room for three heavyweight contenders within this particular market.

click image to enlarge
The Lumia 930 is available in a choice of colours, some fairly distinctive such as the bright green coat worn by my sample kindly loaned by Vodafone for the purpose of this review. Other colours, concentrating on the handset's back cover, include bright orange, gold, black and white. In each case there is a matte silver band adding a trim to the phone's appearance.
The Lumia 930 has dimensions of 137 x 71 x 9.8mm (H x W x D) and weighs 167g. While sitting comfortable in the hand, I did notice that the handset had a tendency to slip if not held firmly. This sliding would also occur if the Lumia was placed on a sloping surface.
Dominating the front of the handset is a 5-inch AMOLED capacitive touch screen that delivers 16M colours with a resolution of 1080 x 1920 pixels and features the Nokia developed ClearBlack technology. This screen does make an instant impression with a bright clear vision of what is current being displayed. Protecting the screen is a layer of Corning Gorilla Glass 3.
Decorating the bottom of the screen are touch-sensitive keys that provide Search, Start and Back functions. The unit's earpiece, front camera and light sensor are located across the top of the screen.
Arranged down the right side of the handset's body are buttons for adjusting the volume level, power/lock and activating the smartphone's camera feature. A 3.5mm jack socket, for attaching headphones, and a nano-SIM card are positioned on the top of the unit while the base is home to a micro USB connection for the initial charging of the device. The Lumia 930 also supports Qi-enabled wireless charging. An appropriate plate, with a connection to a power source, is provided for resting the handset on so that it can be charged wirelessly while you are busy carrying out other tasks.
While the front-mounted 1.2MP camera is really limited to selfies and video calling, the camera mounted on the rear is a Pureview 20MP unit. This main camera comes with features that include Carl Zeiss optics, optical image stabilisation, autofocus and dual LED flash. Geo-tagging, face detection and panorama captures are all supported. Along with still images, there is a video option that includes optical stabilisation and stereo sound recording as it captures content at 2160p @ 30fps. Apart from a slight fuzziness due to some extreme deliberate jerky movement, during capture, was of excellent quality.
Beating at the heart of the Lumia 930 is a Qualcomm MSM8974 Snapdragon 800 chipset with a quad-core 2.2GHz Krait 410 CPU and Adreno 330 GPU. Memory consists of 32GB, of which approximately 25GB was available, and 2GB of RAM. You also have access to OneDrive with 15GB of cloud storage. Built into the device are accelerometer, gyro, proximity and compass sensors. The handset is powered by a Li-ion 2420mAh battery which is rated at providing 432 hours on standby with talk-time varying between 11½ and 15½ hours depending upon whether 2G or 3G was used. For music playback you should get 75 hours.
So the hardware is well up-to-standard but what about the software especially as Microsoft has not been totally in tune with its user base with some recent releases. The Lumia 930 is a Windows Phone 8.1 with a planned upgrade to Windows 10 on the cards. Following various option screens when first firing up this smartphone, you are presented with a screen showing live tiles.
These tiles cover such topics as Facebook, Cortana, Store (still lagging way behind the offerings available for the App Store and Play Store), News People Weather and Money. You can, of course, scroll to the left and see a list of individual items including those that you install yourself from the Windows Store. The pre-installed offerings do contain one or two items that you might find appealing. My particular favourite was MixRadio which I have been listening to while writing this review. Other items that might be of interest include HERE Drive+ and HERE Maps plus various offerings with the Lumia prefix.
The Lumia titles did include one that I struggled to get to work. This was Lumia Beamer that is meant to allow you to show your phone's screen to friends and family on their browse either by sending a link via email or scanning a QR code. I had no success with the later but I was more successful when sending an email.
Even with the combination of a well featured hardware and reasonable software, I feel the Lumia 930 is going to struggle against the might that iPhone and Android handsets can bring to the party. Maybe the arrival of Windows 10 might help sway the balance but we will just have to wait and see.
Vodafone 24 Month Price Plan on 4G Network

| Monthly Cost | Phone | Minutes | Text | Data |
| --- | --- | --- | --- | --- |
| £54.50 | Free | Unlimited | Unlimited | 20GB |
| £49.50 | Free | Unlimited | Unlimited | 10GB |
| £44.50 | Free | Unlimited | Unlimited | 7GB |
| £39.50 | Free | Unlimited | Unlimited | 4GB |
| £34.50 | Free | 600 minutes | Unlimited | 1GB |
Vodafone 24 Month Price Plan on 3G Network

| Monthly Cost | Phone | Minutes | Text | Data |
| --- | --- | --- | --- | --- |
| £44.50 | Free | Unlimited | Unlimited | 4GB |
| £39.50 | Free | Unlimited | Unlimited | 2GB |
| £34.50 | Free | Unlimited | Unlimited | 1GB |
| £30.50 | Free | 600 minutes | Unlimited | 500MB |
http://blog.vodafone.co.uk/2014/07/17/welcoming-windows-phone-8-1-nokia-lumia-930-now-available-at-vodafone-uk/