Motorola Moto E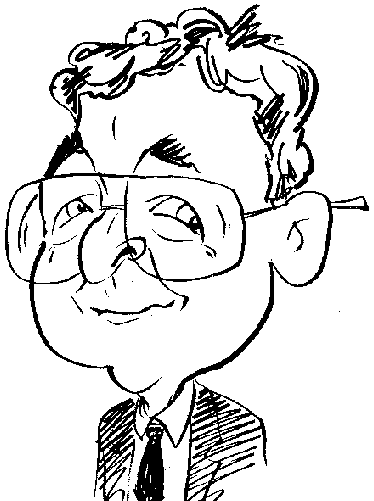 Review controls
Despite a couple of changes in ownership, Motorola continues to develop an interesting range of new handsets for the smartphone market. A recent addition to this range is the Moto E. This handset has been designed with the first-time smartphone owner in mind – especially those who are looking for a well made handset at an affordable price.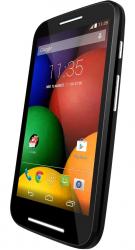 click image to enlarge
Slightly smaller than the extremely popular and ground-breaking Moto G (currently fulfilling the role of my smartphone device), the Moto E has dimensions of 64.8 x 124.8mm for the width and height with the curved back varying between 6.2 to 12.3mm. With its permanently attached battery, this handset weighs 142g. Held firmly, the Moto E fits comfortably in the hand but it does have a tendency to slip and slide, due to the smooth surface of the back cover, if you happen to relax your grip.
While on the subject of the back cover, Motorola has developed more than 20 coloured interchangeable covers, called Motorola Shells, if you want a different look from the basic white or black offering. You will also need to remove the back cover when inserting a micro SIM and a micro SD card to supplement the slightly disappointing 4GB of memory that comes as standard. Fortunately you are unlikely to need to remove the back cover too many times as the process was rather difficult and could result in a broken finger or two. Surely smartphone designers, such as Motorola, can come up with an easier way of removing a back cover than running a fingernail around a portion of the device.
Dominating the front of the Moto E handset is its 4.3-inch screen. This screen is constructed of Corning Gorilla Glass with an anti-smudge coating to go with its scratch resistance feature. The anti-smudge coating certainly reduced the amount of cleaning that I normally need to carry out with many handsets. While the screen's resolution of 960 x 540 pixels is a little down on similar devices, you do get a bright, clear screen with realistic colours in various lighting conditions.
Motorola has opted to place the on/off button and volume rocker reasonably close together on the right side of the handset which might cause some initial problems due to the wrong control being hit by a finger. A micro USB port, for charging the internal battery and connecting to a computer, is located on the base of the handset. An appropriate lead is included in the box. For some reason, my review, coloured black, was match with a white lead. A 3.5mm jack headset socket is positioned on the top of the unit. Located at the rear of the handset is a one-touch camera with 4x digital zoom and a panorama feature. While I would not want to use this camera in dark areas, especially as there is no flash feature, the results achieved in other lighting conditions were of a reasonable standard.
The Moto E features a Qualcomm Snapdragon 200 with a 1.2GHz dual-core A7 processor with 1GB of RAM running Android 4.4.2 KitKat operating system. Powering the handset is a 1980mAh battery which is not replaceable. The battery should give you around 27 hours of power of general use. A three second depress of the power button will be needed to get things moving and a further 35 seconds of housekeeping tasks will occur before you arrive at a familiar looking Android Lock screen.
Motorola has gone with a fairly standard Android look to the interface with standard Back, Home and Menu buttons and a multi-pane view of options. As with other Moto models, the Moto E offers the user an opportunity to transfer their personal content from their previous Android unit. This transfer of content is carried out using the Motorola Migrate app which comes installed on the Moto E. In order for this feature to work you will need to download and install Motorola Migrate on the other Android system. You do need to be aware of storage capacity when selecting the content to be transferred. It can cause issues if you try to squeeze a quart into a pint pot.
Taking a leaf out of the book of companies such as Doro and the like, Motorola has come up with an Alert app. This app, which requires access to the user's contact list, will send an emergency message to a selected group of trusted friends and/or family if help is required. This message sending facility can be activated at a touch of a button.
Motorola has taken pity on those users who are addicted to the various Google apps by bringing them together under a single banner. By clicking on the Google icon on the Home screen you bring up a screen showing 12 main Google apps including Gmail, Google+, Maps, YouTube, Photos and various Play offerings.
Overall I reasonably impressed with this smartphone's performance although it does fall short of the Moto G. I was disappointed that I was unable to get the Moto E to work with OTG. Perhaps this feature will be implemented with the promised one major Android software update that Motorola made regarding this product. Available on a PAYG basis, the Moto E is priced at £87.
http://www.motorola.co.uk/consumers/mobile-phones/Moto-E/moto-e-gb.html