Useful Utilities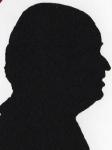 First a Digital Luggage Scale that is easy to use and it could save you pounds of money by not having an overweight case. Second a Solar recharger for USB devices that comes from Brando those clever USB people in Hong Kong.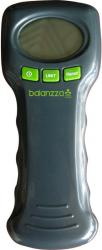 Digital Luggage Scale
Have you ever tried to weigh luggage? The bathroom scales are favourite as of course the kitchen scales never go up enough. The problem is are they accurate and even if they are is the whole weight on the scales?
This is a simple device but it can save you pounds (that's the money pounds) as overweight at the check in is expensive. The alternative is to leave something behind and if you choose that do you have someone nearby to leave it with?
It is 16x6x2.5cm maximum. The top part of the device is an oval display screen with three buttons underneath. The left button is on/off (you need to hold it for around three seconds to turn it off. The central button is unit it can weigh is lbs and kilos and the right button is reset. It runs on two 'AAA' batteries and these are included.
It can weight anything up to 100 lbs or 44kilos. You hold the device horizontally and a 25cm strap hangs down, this clips into itself once over say the case handle or the rope or strap around your piece of luggage.
The days of me carrying anything close to 100lbs are long gone but the young and fit seem to think nothing of it. I suspect one trip to an airport could save the cost of the balanzza ERGO digital luggage scale.
Doing my Internet searches found the balanzza ERGO Digital Luggage Scales at a best price of £14.00 including free delivery from the first link below.
http://www.amazon.co.uk/gp/product/B001MBU6IW?ie=UTF8&tag=gadge0a-21&linkCode=as2&camp=1634
http://www.balanzza.com/products/?page_id=95
USB Solar Charging four port hub
It is 6.5x6.5x1.5cm. The face has a 5cm circle of solar cell; the front has two spaced USB ports with one each on the left and right sides. I found that in the summer time the solar cell charged low power items without any recourse to the mini USB to USB lead that inserts in the back and allows charge to be input to the device.
However any device at any time can be powered using the lead taking the power from the USB port of a working PC. It also comes with a range of fitments that seem to support most mobile phones so out in this hot weather you can recharge your phone while out and about without the need for any 13amp mains anywhere.
A USB hub is always useful as a lot of PC's and notebooks have a limited number of USB ports and especially on desktop and tower units they are often located in very inaccessible places. While I found it tricky to measure the exact output power and the length of charge available the instruction sheet says '2 hours from fully charged'
Among the things it is stated to charge by solar power are your mobile phones, PDAs, MP3 players, MP4 players, PSP or Nintendo DS Lite. I certainly successfully charged at least two of the items in the list given.
Available from the link below for $20US plus $3US post and packing to any destination anywhere in the world.
http://usb.brando.com.hk/usb-solar-charging-4-port-hub_p00984c039d15.html