Doro's First Smartphone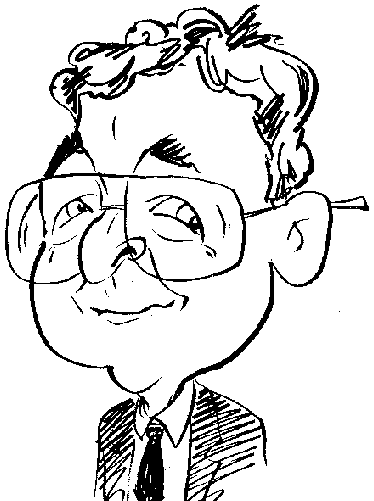 Review controls
Making a change from the usual offerings from Doro, this next handset has a name change to reflect its additional functionality.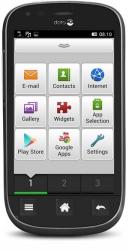 click image to enlarge
In the past I have looked at numerous Doro handsets that have been designed primarily for the more mature user or those with visual or mobility issues. All these various handsets, whether of the clamshell or candy bar style of unit, could be classified as feature phones. This next Doro offering however, while retaining some of the same design concepts of the earlier models, is the company's first smartphone offering. As a result the PhoneEasy designation does not apply with this model which is the Doro Liberto 810.
With dimensions of 126 x 66 x 12.5mm (H x W x D) and weighing 132g (including battery), this handset fits comfortably in the hand. As usual with a smartphone, the front of the unit is dominated by a colour 53 x 87mm touch-sensitive screen delivering an 800 x 480 pixel resolution. This display does suffer in comparison to the market leading handsets, and even some of the wannabees, but it does have the benefit of being bright and clear with a size of text and images that suit its designated market user.
Arranged across the bottom of the screen is the usual trio of options. However, in this case, the tem "usual" applies to the basic functionality of the button rather than its appearance or means of implementation. These three buttons, covering Menu, Home and Back, remind me a little of the membrane style keyboard of the Sinclair ZX81 early computers of the last century. As with that "blast from the past" keyboard, these three bubble buttons do require a certain amount of pressure to activate the appropriate feature. A VGA camera and speaker outlet is positioned just above the screen.
This smartphone's power button is located on the top of the unit. A three-second depress is required to start the power-up process with a further 32 seconds being taken up before arriving at a Lock screen. Positioned alongside the power button are sockets for mini USB when charging and linking to a computer and a 3.5mm jack socket for connecting a headset. A volume rocket can be found on the left side of the handset while a 5MP camera and flash unit are located on the rear of the device.
In order to insert the 1500 mAh 3.7V Li-ion battery pack, standard SIM and optional micro SD card to increase storage capacity to a maximum of 32GB, you will need to remove the unit's back cover. This is a rather fiddly operation that could put the user at a risk of a broken fingernail if you do not have an appropriate implement available to do the job of detaching the back cover from the handset.
Doro has gone with a 1GHz single core processor with 512MB of RAM for this handset running a hardly recognisable version of Android 4.1.1. You do get access to the full Google Play Store to download apps once a free Google account has been set up if you do not already have one. While the standard 4GB of storage might not seem much to a heavy movie viewer or somebody with a large music collection, this smartphone is not aimed at these types of user plus there is always the option of inserting a micro SD card to increase storage capacity.
When initially firing up this smartphone, you are given the option of working through a start-up wizard. This tool will let you select the language, date/time, set up a Wi-Fi connection and opt to use either internal memory or a SD card for storing pictures and videos. There is also a Discover Me tutorial dealing with this handset's features which you can view.
The Liberto 810's Lock screen gives you a choice of swiping to the left or right. Taking the left route activates the camera feature which I found was rather slow when it came to adjusting the focus. Capturing still images was fine but video clips tended to suffer. Swiping to the right brings up the Home screen showing a display made up of the date and time with icons for Phone, Messages and Camera plus three slots that can be filled with links for easy access to your three favourite contacts.
A bar across the bottom of the Home screen, display a pair of upward pointing chevrons, gives you access to the available installed apps which are shown nine to a screen. Here you will find your apps for e-mail, browser, Play Store, Google apps, Weather, Music, Amazon store and games such as Chess and Move It (not the old Cliff Richard single or the Nero application of the same name). Extra apps can be added as required following a visit to the Play Store.
While not the fastest or feature-rich smartphone, the Doro Liberto 810's performance was better than I expected. You get Bluetooth 4.0 plus support for 3G, GPRS and Wi-Fi. Surfing and page loading is reasonable. It is even possible to watch a movie being streamed by UPnP via a free download from the Play Store.
Included in the box, with the handset, is a small User Guide, headset, USB lead and a 3-pin adapter for use with the USB lead when charging the device. At the time of writing the Doro Liberto 810 was listed on Amazon.co.uk priced at £109.89.
http://www.doro.co.uk/Products/Mobile-phones-and-accessories/Doro-Liberto-810/