Asus Padphone 2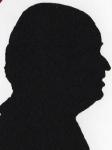 Review controls
Asus are a company that I think of for computers and motherboards. So when the opportunity to look at a mobile phone from them it seems an interesting option. The name puzzled me for a moment until I related the 'Pad' part to a tablet.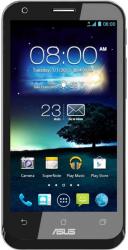 click image to enlarge
I think of Asus as a computer company but then a modern Android phone is more of a computer than just a phone.
It is 13.5x6.5x.8cm and weights 135grams. It is shaped like a wedge and I have quoted the maximum thickness at the base it is less than .5cm.
All Android phones work in the same basic way but there is always room for individuality and here the Asus offering excels, when you first use almost any of the built in Apps there is a tutorial, some may consider this a pain but even a reasonably experienced user I think it does no harm and it is easily got rid of.
I was sent the Padphone but I see from the Asus site it can be purchased for use as a tablet when it slips into the back of a 10inch display, a true two in one device.
It has Android 4.1.1 and turns on in 20 seconds, switch off is 7 seconds. I am aware most never turn their phone off but often an update will require this.
The right side has the on/off button and the volume up/down rocker. The top has a pin hole microphone and a 3.5mm socket for earbuds. The base has a proprietary USB socket for charging the required lead is of course supplied.
While my sample had three Getting Started instruction sets none was in English so as I successfully used it I assume what they said was fairly obvious. I am sure any Padphone purchased in the UK will have English documentation.
It used a Micro SIM in an adapter.
The processor is a Quadcomm 1.5GHz offering and it comes with 2GB of RAM. Storage comes in three sizes 16GB, 32GB or 64GB of flash memory. Any purchaser gets 50GB of Asus web storage free for two years.
I used this a lot around the home and the Wi-Fi worked fine even in places that other devices often struggle. The 802.11 WLAN is a/b/g/n so caters for all. The Bluetooth is V4 which of course supports NFC (near field communication).
A lot of people want a phone that is not tied to a single company and as far as my tests could tell this works with all the major operators networks. It of course also has GPS.
The battery is not self replaceable and is 2140mAh which is stated to work for 336hours on (3G) standby or for 16 hours talk time.
It has two cameras a 1.2MP offering on the front and a rather good 13MP offering with 5 element F2.4 aperture lens and LED flash that worked very well and gave excellent images.
I liked the feel of the unit and it works with Google Play Store and all the normal extra Apps that make a phone personal are downloadable.
I counted 56 Apps pre installed including a copy of Polaris Office to enable you to be productive. The 1280x720 display is very readable and the typefaces used very clear.
It would have been nice to have the dock screen as well which turns the phone into a tablet but even as a phone it is worth strongly considering.
The minus points no micro SD card port, no replaceable battery and that proprietary charging connector. If these things do not put you off then it is certainly a contender.
The Asus Padphone is available from the first link below for £546.46 with free delivery, that price includes the phone and tablet (called a station), the only place I can currently find the phone alone is EBay where they go for around £350. Most phone shops seem to have them available with a SIM on contract or PAYG.
http://www.amazon.co.uk/gp/product/B00BONZ192?ie=UTF8&tag=gadge0a-21&linkCode=as2&camp=1634