Time for a Kis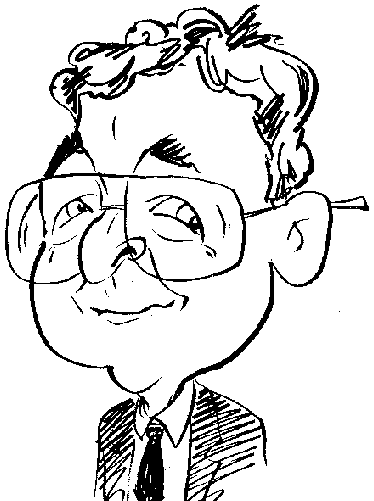 According to the Beatles, "All we need is Love" and ZTE in partnership with Virgin Media would like to help the world go around with the release of its White Kis offering in time for the forthcoming festive season.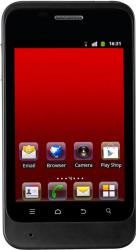 click image to enlarge
While the name of ZTE does not readily trip lightly off the tongue nor will it feature too prominently on some users recognition scale, this Chinese company is certainly making its presence felt in the marketplace. According to a recent announcement, ZTE has moved into fourth position with regards the smartphone manufacturing side of its business. During the third quarter of 2012, the company has shipped 7.5 million smartphone units with the result that HTC has been pushed back into fifth position. I will leave you to work out who are the companies occupying the first three spots but no prizes for correct answers.
Now, just in time to take advantage of Christmas trade, KTE, in partnership with Virgin Media, has brought to market a snow white Kis smartphone. This will add to its already released black Kis model. In both cases these Kis models will be available from Virgin Media. You can purchase either model for £49.99 when purchased with £10 of airtime plus 12 months of 1GB mobile data free for all Virgin Media PAYG customers.
Straight from the packaging, the white Kis does look impressive with its reflective white plastic casing. However within a few short hours, finger smears begin to build up at a prodigious rate, requiring plenty of polishing against any convenient article of clothing. I suppose, with the price point set for this product, asking for the inclusion of a cleaning cloth would be out of the question.
The white Kis is based around an 800MHz processor with 512MB of ROM and support for Bluetooth 2.1, WiFi, GPS, WAP 2.0 and Tri-band connectivity. Dominating the front of this handset, with dimensions of 114.3 x 61.6 x 11.5mm (H x W x D) and a weight of 120g, is a 3.5-inch HVGA 262k colour TFT capacitive screen which delivers a resolution of 480 x 320 pixels. Touch sensitive Menu, Home, Back and Search buttons are arranged from left to right across the bottom of the screen.
Located on the right side of the handset is a microUSB connection for charging the unit using the supplied power lead. On the left side of the handset is a volume rocker. Positioned on the top of this unit are the power/lock button and a socket for the supplied headset which features a 3.5mm jack plug so could be replaced by your own favourite headset if necessary.
There is no front facing camera but you do get a 3.2MP camera on the rear. This camera comes with auto-focus and 2x digital zoom but no flash facility. The camera is located near the top of a removable cover than reveals the battery compartment. I have to state that this cover is one of the most difficult when removing it that I have come across. I was lucky not to break at least one fingernail. Fortunately you should not need to remove this cover too often.
Unlike some other smartphones I have looked at recently, you can replace the supplied Li-ion 1400mAh battery pack if problems arise. Along with the battery pack, this compartment is home to a regular sized SIM and a microSD card to supplement the handset's 256MB of RAM. You are supplied with a 2GB card and the Kis can accept up to 32GB of external memory.
Rather than go for the latest version, ZTE has opted to stick with Android 2.3 (Gingerbread) operating system for this budget smartphone offering. A two second press of the power button will be required to kick-start the handset and its operating system. Gingerbread requires a further 41 seconds of housekeeping tasks before you arrive at the lock screen which requires a lengthy press on the icon before access to the Home screen is granted.
The Home screen gives you seven panels that can be customised with various apps, games and widgets. By default, four icons representing Contacts, Telephone, Messages and All apps, reside at the bottom of each customisable panel. When the All apps option is selected, its icon will be replaced by one for Home.
Already set up for you are all the usual suspects, such as a Browser, Docs to Go, Gmail, Google +, Search, Play Shop and YouTube plus some specific Virgin Media offerings. The Browser is reasonable quick with just 10 seconds being required to log on to the initial Virgin site. Switching to another site was completed within 4 seconds. Once an account has been set up or linked into for one set up previously, you can check out the Play Store for your favourite apps and download any that appeal.
The ZTE white Kis is a budget priced smartphone that performs reasonable well. It does lack the finesse of its more expensive brethren but you are getting what you pay for. Leads for USB and power connection are supplied along with that useful microSD 2GB memory card.