Go with Goodmans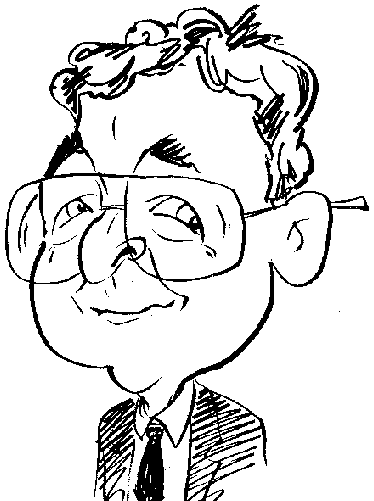 Review controls
As part of Goodmans' range of radios, this next offering adds a number of extra features.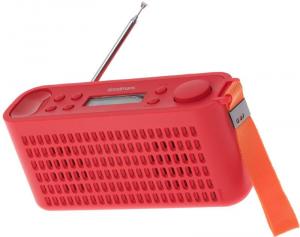 click image to enlarge
With the short, snappy title of Go, this next product from Goodmans is a radio that could easily be described as a multifunction device. It does not limit itself to just providing DAB+ and FM radio signals but has a number of other functions to which I will return to a little later. Initially I will concentrate on the appearance and its radio features.
Available in a choice of Stream (off-white and the colour of my review sample), Dash (black) or Candy (a shade of red), the Go radio has dimensions of 206 x 94 x 60mm (W x H x D) and weighs approximately 624g. Rather too large for most pockets, this radio has a carry strap attached to one end to help when transporting the device between locations. The unit's tough, rubber outer casing provides rugged and splash proof protection when you are out on your travels. A built-in high capacity 4400mAh Lithium-ion battery should provide up to 10 hours of radio output from a single charge that initially will require 3 hours of attachment to a mains source.
The perforated front of the Go gives a glimpse of stereo speakers while an extendable aerial is located on the rear of the unit. I found that this aerial has to be at least partially extended in order to receive a reasonable signal especially in DAB+ mode. If I left the aerial in its closed state then there would be intermitted break up of the audio signal. Also on the rear is a concealed compartment containing micro and standard USB ports plus a 3.5mm jack socket for various connections. Included with the radio is a 3-pin plug with USB port and a standard-to-micro USB lead that can be used for charging purposes.
All the various controls for the Go are arranged across the top of the radio. These controls are arranged either side of a centrally positioned LCD screen providing feedback and status information regarding stations and other issues. To the left of the screen are four small preset buttons, which can be used for both DAB+ and FM station assignments giving you a total of eight presets, plus a large on/off button. I found this power button to be rather temperamental as to whether it performed its designated task or not. Sometimes, when pressed, instead of remaining in the down position, it would revert to its original off position. It tended to work best if pressed in the middle rather than at the ends.
On the other side of the screen are small mode and menu buttons that are clearly labelled plus a large knob that can be swivelled or pressed as you navigate through options and make appropriate selections. I felt the knob control was rather fiddly in its use especially as some actions required a longer press than others to activate a feature.
In use the Go device has five different modes which help enhance the device's functionality. You need to access these modes through the use of the mode button. You can only cycle through the available options in one direction so be careful not to overshoot as you can not back track.
By default you start in DAB+ radio mode with menu options to run a full or manual scan. By pressing the mode button you switch to FM radio that offers menu options to adjust scan and audio settings. Other modes in the cycle provide Bluetooth pairing and streaming, AUX delivered audio and the ability to use the Go's internal battery to recharge your smartphone. With a following wind you should be able to recharge most smartphones twice from a single full battery.
The Go also support NFC (Near Field Connectivity) for pairing your smartphone to the Goodmans device for streaming content via Bluetooth. The NFC contact point is located on the back of the Go radio.
In performance, apart from the couple of issues I had with the controls, the Go delivered reasonable audio quality in its various modes. It also has the advantage of providing a battery charging service for your smartphone and offering Bluetooth connectivity. Goodmans has priced this device at £69.99.