Doro PhoneEasy 715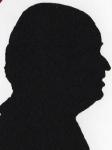 Review controls
Doro are a name that produce phones that allow the visually and audibly challenged to still send and receive calls, until now the main problem is most of their handsets looked different so drawing attention to the users disability.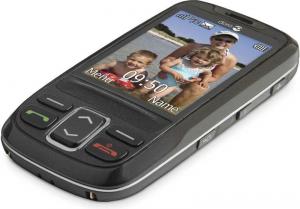 click image to enlarge
The Doro PhoneEasy 715 however looks like a number of mainstream units but you can have very large text, extremely easy to read displays and ring volumes far above that on most phones. The other advantage is this is extremely easy to set up.
The handset measures 10x5x1.5cm, slide it open to reveal the keypad and the 10cm height becomes 15cm. The unit weights only 104grams.
Early Doro phones were exactly that, useful but of course other makes allowed texts and had a camera, this has all those features and an FM radio but is still extremely easy to use and also incorporates ICE 'in case or emergency'.
When you first insert a SIM card and battery you are offered the chance to use the Start Up Wizard which can set and change almost everything from time and date to ringtone and volume as well as various screen displays in just a couple minutes. If at a later time you find you want to change something its all in the 68 page English only user manual and you will not need a magnifying glass to read the well laid out sections of it.
As peoples sight reduces certain colour combinations still work far better than others and Doro have setup ones that work best. Not just the background colour but also the foreground so those with poor sight get the best possible.
The viewable display is 3.7x5cm and shows a line of icons that include signal strength, sound volume and battery level on the top line. A full list of the various icons and what they display are shown in detail in the manual.
The rest of the display is kept simple, service provider, date and time with just two options below that Menu and Name.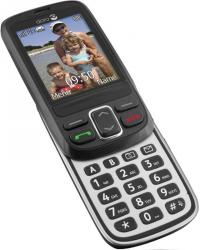 click image to enlarge
There are two soft keys under these and everything else is easily available. When you go into an option the first choice is OK or Back. An Up and Down rocker is between the soft buttons take you to all the other choices, with a Green Call and Red End Call being the other options on the keypad face. When you flip you get a white keypad with white numerals highlighted by light and shown more clearly by the buttons being black again a very easy to read display.
The top line has four buttons A, B, camera and message. A and B can be set as one button fast call buttons. Below this four rows of three buttons being the standard numerals 1-0 and * and #. There are also subsidiary actions.
The left side has a 2.5mm jack for the provided earbuds so calls can be answered while the phone remains in the pocket and the earbuds are needed for the FM radio as they act as the aerial. There is also a clearly marked cable connection for charging. The top has a LED light to form a torch which works well. The right side has a rocker up and down for volume and below this on/off button.
However as people with very poor sight often find it difficult to plug in chargers this unit is also supplied with a drop in dock that makes charging very easy to complete. All these features and of course the ICE information as well as storing the A and B numbers can be done by a neighbour or relative to help those who need it.
This can help many to maintain their independence. The Doro PhoneEasy 715 is available for £94.99.
http://www.amazon.co.uk/gp/product/B008KMQWIY?ie=UTF8&tag=gadge0a-21&linkCode=as2&camp=1634