Sony Xperia T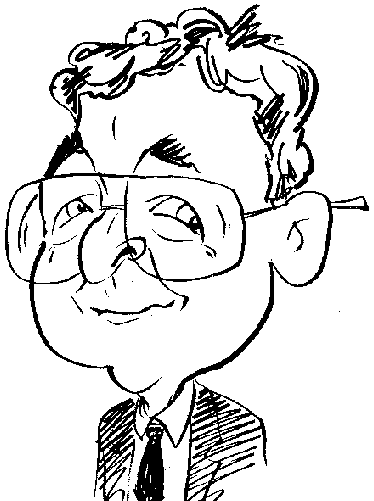 Review controls
It has been quite a while since I last had the opportunity to check out a handset bearing the Sony name. In fact it was back when Sony was in partnership with Ericsson for the development of its handsets.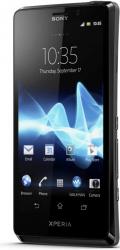 click image to enlarge
Since taking over complete control following the break up of the Sony Ericsson partnership, Sony has developed a number of high specification devices including the Xperia brand with the subject of this review being one example. I have to thank Vodafone for providing the review sample of the Xperia T model (now why does that sound familiar?)
Totally black in colour, this smartphone adopts the standard look of a candy bar shape and has dimensions of 128.4 x 67.3 x 9.35mm with a weight of 139g. With a sloping bezel, the front of the handset is taken up by the 4.6-inch screen coated in scratch-resistant glass. You get a resolution of 1280 x 720 pixels which is fine for many tasks but the screen does seem particularly susceptible to attracting finger smears. However I have to mention that Sony has foreseen this problem and has included a small (postage stamp) sized screen clean wipe in the box – other companies should take note and follow suit.
Positioned across the top of the screen are the front-mounted 1.3MP camera, ear speaker plus light and proximity sensors. There is also a socket for connecting a headset – one is supplied but you could opt for your favourite headset as long as it has a 3.5mm jack plug. Touch sensitive Back, Home and Task buttons light up the bottom of the screen. Arranged down the right side of the handset are the power key, volume/zoom rocker and a dedicated camera key. A compartment, concealed behind a flap, contains the slots for inserting a micro SIM and an optional microSD card to raise the storage up to 32GB. The left side of the handset holds a microUSB port which, along with the supplied USB lead and three-pin adapter, can be used to charge the internal battery.
The main 13MP camera is located on the rear of the handset. This camera has 16x digital zoom, auto focus but no manual focus, face detection and HD video capture. Options are available to switch to the front-mounted camera, turn off the flash and adjust the resolution. By default the resolution will be set to 10MP. If you want the full 13MP option then the aspect ratio will automatically be changed to 4:3 rather than the full 16:9 picture. I tended to stick with the 10MP option.
Sony has combined an ARM Snapdragon 1.5GHz Dual Core processor with 1GB of RAM and Android's Ice Cream Sandwich. A fairly standard 3 seconds hold on down the power button is required before any activity is detected and a further 23 seconds pass before you are given access to the Unlock screen which also gives you the option to fire up the main camera. If you select the camera option then the handset's unlock status will be implemented so that you can begin to work immediately you leave the camera app.
By default you get a five-pane Home screen as you flick left and right. You also get at least three screens of installed apps with options to add more using a choice of appropriate sites that include App Select, EA Games, Play Store, Play Now and Sony Select. You are almost spoilt for choice although some of the sites do require an initial connection via the Vodafone network or any adjustment to your security setting to allow the installation of non-Market apps.
As you would expect with a company with deep seated roots in the field of entertainment, the Sony Xperia T covers all aspects of the media. You get music and movie downloading and playing, still image and video capturing, FM radio, eBook reading and excellent game playing options. Social networking has not been forgotten with support for popular sites. Television catch-up may have been initially neglected but you can easily download BBC iPlayer and Flash to gain access to this service.
The sealed unit comes with a 1,850mAh battery pack which is rated at providing up to seven hours of talk time and up to 450 hours on standby. Around 16 hours of music playing or 5 hours of video watching should be possible. I have no arguments with any of these estimations.
In performance the Sony Xperia T proved to be generally quick with a smooth transition between portrait and landscape orientation. Not only does the screen change its aspect but the touch sensitive buttons at the bottom of the handset also turn their orientation by 90 degrees to the right. I did encounter one problem when first using the Xperia T to make a phone call with break up in transmission which resulted in the connection being completely lost. Fortunately this was a one-off situation for this attractive looking smartphone.
Vodafone is currently advertising the Xperia T as a free handset on a £33 a month, two-year contract. You get 600 minutes free, unlimited texts and 500MB of Mobile Internet traffic. For other offers check out http://shop.vodafone.co.uk/shop/catalog/compatiblePlanListView.jsp?dependantSkuIds=sku5640062
Or for PAYG: http://shop.vodafone.co.uk/shop/mobile-phone/sony-xperia-t-black-paym