A New Doro Handset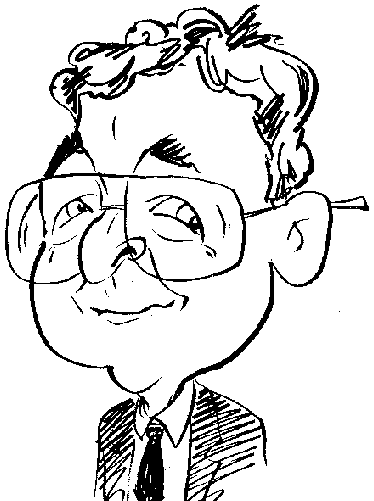 Review controls
Our friends at Doro have been particularly busy of late with several new models aimed at different market sectors appearing at regular intervals.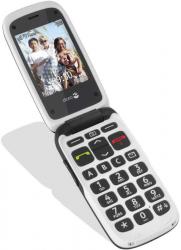 click image to enlarge
The latest Doro handset to reach me is the PhoneEasy 612. This is a clamshell handset that features a 2MP camera for quickly capturing those images that appeal. The review unit combines a black outer casing with cream coloured inner faces for the display and keypad elements. There is also a black version of this handset. In its closed state, the PhoneEasy 612 handset has dimensions of 101 x 52 x 20mm. The 2MP camera lens is mounted on the front of the handset along with the Doro logo. While not immediately apparent, the position of the camera lens does mean it can easily be blocked by a finger when capturing images.
A second Doro logo is on the removable cover of a compartment that houses an 800mAh Li-on battery. This compartment is also where you insert the handset's SIM and a SD card (microSD and micro SDHC formats) to supplement the handset's 9.9MB of available internal memory. There is also Doro's usual large Emergency button on the bank of the handset,
Sockets for microUSB and the supplied ear-bud style of headset are on the right side of the unit while a volume rocker is located on the left side. Please note that this model, like others in the Doro family, has a 2.5mm jack socket and does not support the more common 3.5mm standard so you might not be able to use your favourite headset unless you have an adapter connection.
You can either charge this handset directly using the USB lead or connect it to a supplied charging stand which also acts as a repository for the handset when not in use. .On a full charge you should get up to 533 hours on standby or up to 12 hours talk time.
Opening the clamshell reveals a 49 x 36mm display with a resolution of 320 x 240 pixels. While not comparable to high resolution screens found on many handset, this screen is adequate for the job and you can adjust the text size for users who have impaired vision. The standard Doro keypad, with one exception, is to be found on the lower section of the handset. A 3 x 4 arrangement of large, clearly labelled alphanumeric keys is headed by three speed dial keys labelled A, B and C plus an SMS shortcut key. Green call and red end (doubling as on/off) keys are mounted either side of up/down navigation buttons. Completing the layout are the usual left and right soft keys separated by the dedicated camera button.
While on the subject of the camera, the unit in the PhoneEasy 612 model allows you to adjust the zoom and light sensitivity using the up/down and volume adjustment controls. There is no flash which often meant that images were darker than I would have liked. Any movement, either by the subject or camera operator would cause some distortion in the captured image. There are options to send captured images to others, deleted unwanted photos and use them as wallpaper or added to the Phonebook feature.
When you first switch on the handset, a set-up wizard will lead you through the process of some basic customisation options. This process did reveal one slight anomaly when I attempted to adjust the default date to the current date. The handset's default date was set in February and I was trying to enter the 30th July but I was not allowed to do so. This was because February did not have that number of days and the date could only be enter with days first and then the month. The solution to the problem was to enter a date number than was acceptable for February and then change the month before saving the date. I could then carry out the adjustment again but this time with the correct day number. While hardly a major fault, it was a little annoying.
In common with all Doro handsets, the PhoneEasy 612 offers users the safety net of an Emergency feature. You will need to activate this feature as it is turned off by default. This emergency feature works in conjunction with a list consisting of up to five special numbers designated by the user. When you hold down the rear-mounted button for approximately 3 seconds or press it twice or three times within a second, a message will be send to those listed.
The usual mobile phone facilities are available with this handset. You can store up to 300 entries in a phonebook with each entry having up to three numbers and a photo slot. A call log will record up to 20 calls for each of the categories of received, missed and dialled. Features such as call time, caller ID, call waiting, call divert and call barring are all supported plus SMS and MMS messaging. FM radio, a couple of games, alarm, organiser, calendar and calculator are other features available.
At the time of writing this review, Amazon were advertising this product at £120 for a handset providing 900/1800/1900 GSM, GPRS and Bluetooth 3.0.
http://www.doro.co.uk/Products/Mobile-phones-and-accessories/Doro-PhoneEasy-612/