Samsung Wave S8500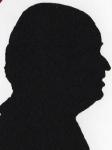 Review controls
This is one of two recently launched phones from Samsung. The other the Galaxy S was launched in a swathe of who's who at a London nightspot. This unit, the Samsung Wave S8500, offers you the chance to do most things from a Smart Phone.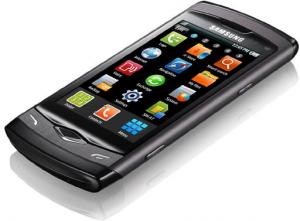 click image to enlarge
Not long ago you could not do a tiny proportion of what this unit using the BADA operating system can do and as it has wireless you can often do it at no cost as wireless hot spots are widely available to let you browse the Internet or collect your emails, in fact most of what a lot of people today use a full blown computer for.
In fact setting up a Gmail account is just a matter of entering a user name and password, should you have other accounts most can be channelled to be collected by Gmail without a great deal of difficulty so staying in touch when away is now even easier.
The Samsung Wave measures 11.5x5.5x1cm and weights 110grams.
The left side has volume up and down on a rocker button. The right side has a lock button and camera button. The base is clear and the top has charging socket and a 3.5mm audio socket. The 5MP camera and its LED flash are at the top of the back.
It is slate grey with black top and bottom. It is a touchscreen unit and the screen is 7.5x4.5cm. Below the screen are two buttons and between them a diamond button to make the third button. Pressing the right button for a couple of seconds will turn the unit on and the same again will bring up a screen offering the chance to turn it off.
I know few people turn off phones unless forced, however this takes only five seconds while switch on takes twenty five seconds. Inserting a SIM is a lot easier than with some as is removing the back and the battery. You can also insert a micro SD card (up to 32GB) should the internal memory not be as much as you might require.
Once switched on you will receive a Free text to help you setup picture messaging and a few other basic things.
For anything that is not obvious then Samsung provide a small 148 page manual and yes it is all in English, this should help the novice – probably people of my generation – start to get the best out of this powerful unit.
Touchscreens have certainly improved over the last couple of years and needing to calibrate them is a thing of the past in fact you will find that anything apart from a finger will not work, you definitely do not need to push the screen with the Samsung Wave, in fact I found it worked best of all if your finger hovered a fraction from the screen. Certainly with the onscreen keyboard this worked really well as you can work up a good text entry pace.
Unlike what used to be a mobile phone the phone itself is a tiny part of what this can do, there are applications and widgets that really do so much. For those who want them there are lots of downloads some of which are free and if you download while in a Wireless hotspot extremely quick. You can also use your home router (if it has wireless) and this again will reduce your mobile bills.
Of course for those on contract then an amount of data traffic is included. Before you buy think what your usage is and where you will use it. Certainly a Smartphone like this will not be cheap on Pay As You Go, but there will be plenty of monthly contracts that will offer it for very little or even for Free, just think of your usage.
Finding phone prices is never easy as according to your provider, the state of the moon and even local conditions – at least two of those statements are true – the price will fluctuate wildly so search and search again. For instance should you have a Sim it can be purchased Sim free from the link below for £299. £20 a month on the second link from Orange or Vodophone.
http://www.amazon.co.uk/gp/product/B003LBT9Q6?ie=UTF8&tag=gadge0a-21&linkCode=as2&camp=1634
http://www.carphonewarehouse.com/mobiles/mobile-phones/SAMSUNG-WAVE/MONTHLY
http://www.samsung.com/uk/function/search/espsearchResult.do?keywords=wave&input_keyword=wave