A Panasonic DECT Phone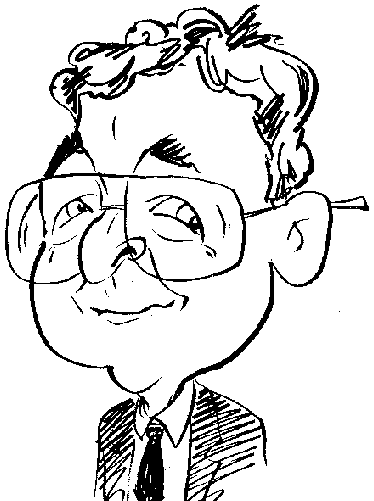 While nowhere as near as prolific as new mobile phone handsets that appear on a regular basis, its near-cousin, the DECT phone, does come in a variety of models from different manufacturers.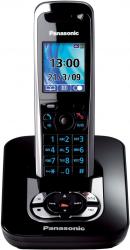 click image to enlarge
The latest such device to enter the Fereday household as part of its telephonic communications system (a posh way of saying my current landline device) is the Panasonic KX-TG8421. You would have thought that the creative minds at Panasonic could have come up with a more memorable name for the unit that is described as the flagship model for its new range but perhaps alphanumeric combinations are the in-thing with the company.
The KX-TG8421 (it would be far easier if it was a name so that I did not need to keep checking I was typing the correct combination) follows the current popular trend of appearing decked out in lacquered black so ensuring that anybody who handled the unit would leave fingerprint evidence behind. Lacquered black looks great but only in its pristine condition. As usual this DECT phone kit consists of the handset unit and a base docking / recharging element. You also get leads for power and telephonic connections plus a small wall mounting bracket, a detachable belt clip for the handset plus a couple of AAA batteries.
With dimensions of 150 x 45 x 27mm, the handset features a 2-inch colour LCD screen. Functionality, rather than appearance or style, is the name of the game with the display. The various icons are rather chunky but still perform their designated purpose. You can select from 3 basic wallpapers with or without the overlaid current date and time. Contrast can be adjusted and you can opt for the display to be dimmed or turned off when the handset is housed on the docking base. Located just below the screen is a standard arrangement of soft keys, joystick selection tool, call, end, speakerphone and recall / alarm buttons plus the 3 x 4 alpha-numeric telephony keypad.
Measuring 150 x 98 x 40mm at its highest point, the docking base is wedged shaped so that it sits at an angle and presents the handset in an upright aspect. Controls for the various answer phone facilities are situated on the base unit below the docking cradle. Adding a rather attractive look to the base is a silver collar which encases the cradle and the answer machine controls.
While on the subject of the answer machine facility, rather than the 20 or 30 minute capacity found on other DECT answer machines, the KX-TG8421 offers 40 minutes capacity. You can either use the supplied greetings message or record your own. Panasonic has set a maximum recording limit of 64 messages which should be more than ample for home users and even those running small businesses. If message memory becomes full then the machine can automatically switch to a second message greeting asking the caller to call again. There is also an option to access and delete messages remotely.
The KX-TG8421 can hold details of up to 200 entries in its phonebook facility. These entries can be grouped into nine different user-specified categories such as friends, family, work etc. Up to nine speed-dial settings can be assigned to specific numbers.
For those who prefer to have an uninterrupted night's sleep, the KX-TG8421 has a night mode. This mode will allow you to designate a time period during which you should not be disturbed by the phone ringing to announce incoming calls. Selected phone numbers can be permitted access but not others. You can also set up three separate alarms that can include a text memo. Other features include support for User Caller ID with incoming call barring for specific numbers and setting up private mailboxes.
The KX-TG8421 DECT phone looks better that its name would indicate. It is easy to set up and has a useful range of features. The handset should give up to 15 hours talk time or 250 hours on standby when away from the docking base. Panasonic has priced this 40 minute answer machine model at £64.99.
http://www.panasonic.co.uk/html/en_GB/Products/Telephones/DECT+Answering+Machines/KX-TG8421EB/Overview/2314223/index.html