HandleEasy 328gms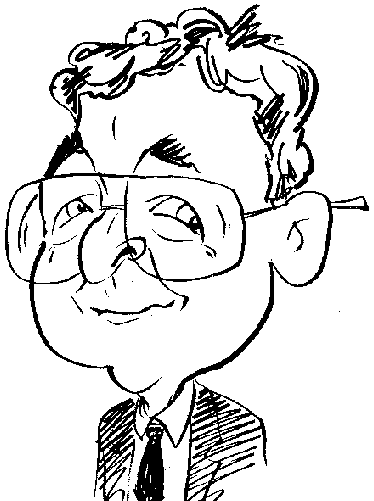 Sometimes all you need is a mobile phone rather than the usual diet of multi-function devices developed by various companies.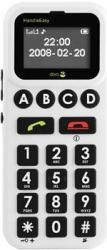 Mobile phones come in a variety of styles, shapes, sizes and colour combinations. That is even before you consider the feature sets and additional attributes that have been integrated (some would say "shoe-horned" or bolted-on) into the device to increase the "wantability" appeal for users. Developers and manufacturers continue to try and out-do the competition with new features and stylish looks. However the latest mobile phone to come by way seems determined, you might say hell-bent, to buck the trend. The phone in question is the HandleEasy 328gsm model from Doro's Care Electronics division.
Described as an easy to use mobile phone, this product looks like a cross between a basic desk calculator with large buttons and a toy that a young child might play with occasionally. Encased in a rubberised material, measuring 135 x 58 x 16mm and weighing 111g, this unit that is not easily overlooked. The front of the handset is dominated by extremely large buttons clearly inscribed by numbers and smaller letters. These buttons provide the telephone keypad; accept and reject keys; plus four direct memory buttons designated as A, B, C and D. These memory buttons can be set for one-touch calling of four user-defined numbers.
Positioned above these buttons is a 23 x 36mm display screen. This screen has a resolution of 64 x 102 pixels for displaying a rather block white character set and various icons. While basic in its appearance, the screen does its job of clearly showing the default date/time and number being entered.
Mounted on the left side of the handset are toggle keys for adjusting the volume level which, it has to be said, can be impressively loud – great for the hard of hearing – and navigating through a menu system. Next to these up/down keys is the Menu/OK button. The menu is rather simplistic allowing you access to the phone's facilities. You can view a phonebook with up to 100 entries; missed calls; and SMS messages. You can select your ring tone from a choice of nine offerings; plus set the current date/time. To access each of these features, you need to cycle through them by holding down the menu button.
This handset has a redial memory that can hold the last 15 numbers called. There are slots for 15 caller IDs if you subscribe to this type of service. Memory is also available to store up to 50 SMS messages.
As mentioned earlier, this is a basic phone. There is no camera facility and, as a result, you are restricted to a monochrome display which, actually, is all you really need. If you enjoy listening to music on your phone, playing games or accessing the Internet then you need to look elsewhere as this phone will sadly disappoint.
The phone is powered by a Li-ion 700 mAh battery which should give up to 140 minutes talk time or up to 200 hours on standby. Included in the box is a power lead with three-pin plug; ear-bud style headset; lanyard; and a small multi-language User Guide.
Available in either black or white, the HandleEasy handset would be ideal for the elderly or those with poor eyesight. The large, easily identified keys, which are laid out in an uncluttered arrangement, will then be ideal for the targeted user. Doro has priced this handset at £99.99 which could well put off those that might find such a device to be useful, although it is available at the reduced price of £67.68 including delivery from Amazon on the following link:
http://www.amazon.co.uk/gp/product/B001JQMFRA?ie=UTF8&tag=gadge0a-21&linkCode=as2&camp=1634
http://www.doro.com//global/businessunit/doroCare/Product?c=11900&p=328GSM