A Sony Ericsson Update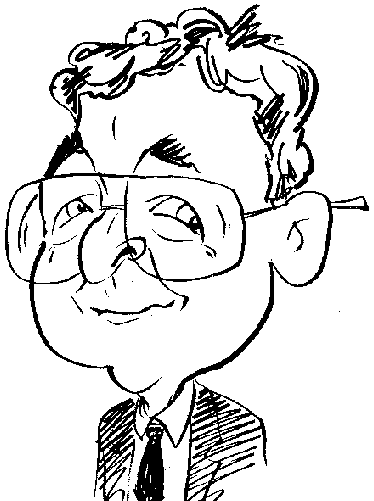 Surprisingly, as the chosen location was known as The Music Room, Sony Ericsson did not include any new models in its Walkman range.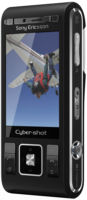 It doesn't seem all that long ago since I last reported on the latest announcements from Sony Ericsson. Actually it was just over four months ago - doesn't time seem to fly by or maybe it is as a result of the onward drive to pump out new handsets and accessories by mobile phone companies. This time Sony Ericsson's product announcements cover new handsets, modems, headsets, gaming and a photographic competition.
Leading the way with handsets is a model that features an 8.1 megapixel camera, namely the C905 Cyber-shot. Promising outstanding picture quality alongside features such as a Xenon flash, face detection, auto-focus, smart contrast and image stabiliser, this camera phone (or should that be phone camera) comes with a 2GB Memory Stick Micro for storing images. Other features include a 2.4-inch scratch-resistant mineral glass display; USB and WiFi connectivity; and GSP-enabled for geo-tagging of photos and navigation support. A choice of Night Black, Ice Silver or Copper Gold will be available with an expected Q4 arrival.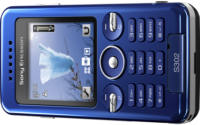 While paling in comparison with regards to megapixels, the S302 Snapshot offering is aimed more at the budget-conscious market. Described as slick and slim-line (unlike this reviewer), you get 20MB of internal memory and Memory Stick Micro support with both USB and Bluetooth connectivity. The S302 will be available in Crystal Blue and Thunder Grey when it appears in Q4.
Two new candy-bar style phones were also announced. The J132 is a "talk and text" device with FM radio and stereo hands-free kit. Providing up to 9 hours of talk time and 450 hours standby, the J132 weighs in at 76 grams and will be decked out in Night Black and Heaven Blue.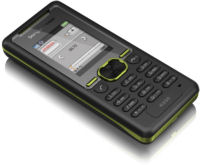 The Bluetooth supported K330 has a 1.7-inch display and can hold up to 1000 contacts and 450 text messages plus capture and store up to 250 images with its VGA camera. For the diet-conscious, this handset can keep track of calories and be used as part of a daily health plan - maybe I should get one. The K330 will be available in a choice of gold on black or green on black.
Moving on to modems, Sony Ericsson has announced the launch of two dual function USB modems. These are the MD400 and MD400g with the latter featuring a GPS receiver that can link directly into Google Maps. Both units are rated at 7.2Mb/s download and 2.0Mb/s upload. They have a combined M2 Memory Stick Micro and microSD slot. These lightweight (28g) devices will be available in Q4.
Three new Bluetooth headsets were also included in the product announcements. The HBH-PV-715 will be available in either black or white and will provide 11 hours of talk time with 800 hours on standby. Offering the same amount of talk time and standby, the HBH-PV-720 has removable ear hooks and a black metal necklace plus three Style-up covers with black and silver patterns. Completing the new headsets is the HBH-PV-740 which is aimed more at the professional and business user. It comes with a headset desk stand and USB charger while featuring a battery status display and connection indicator.
For the gamer, Sony Ericsson offers the F305 mobile phone. Along with horizontal game play, this handset features motion control. Bowling, Bass Fishing and Jockey are preloaded motion games and others can be downloaded and purchased from PlayNow. A 2.0 megapixel camera and Bluetooth support are amongst other features of this device which will be available in Polar White or Mystic Black.
Completing the announcements is an online World View 2008 competition. You can download images captured on your phone's camera to www.sonyericsson.com/worldview. Prizes will be on offer for the best submissions from happy snappers from around the world.