New from BT Broadband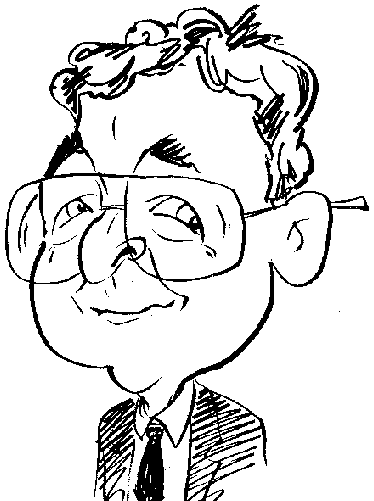 Review controls
Making use of a lift that travels at 22mph, a visit to the top of BT Tower was rewarded with ice cream and news of an addition to BT Broadband portfolio.
Buy Now
BT Broadband Anywhere
Available from the BT Shop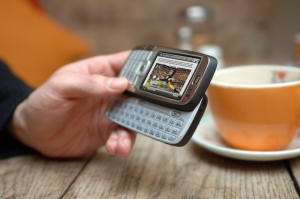 As one of the world's leading providers of communications solutions and services, BT has recently expanded its range of broadband services with the launch of its BT Total Broadband Anywhere product. Not surprisingly, due to the way service providers attempt to ring-fence their customer base; this product is securely tied to the various BT Broadband service options currently available. Basically, with this additional offering, users get an Internet-capable (2.5G) BT ToGo smartphone that will enable broadband connectivity through the use of WiFi hotspots.
Customers will be given a choice of two full-function BT ToGo smartphones. These are the HTC S620 and HTC S710 units powered by Microsoft Windows Mobile 6. The S620 is a one-piece unit measuring 111.5 x 62.5 x 12.8mm and weighing 130g. It comes with voice dialling and 128MB of internal memory. With a slide-out keyboard, the S710's dimensions are 101.5 x 50 x 18.6mm and it weighs in at 140g. 64MB of internal memory comes as standard. Both units feature a colour screen, Bluetooth, GPRS, built-in camera, Java, mobile email (including a pre-configured account), WAP, games, video capture/playback, built-in modem, MP3 player and WiFi. The S710 has a 2-megapixel camera while those opting for the S620 will have to make do with a 1.3-megapixel camera.
Naturally there will be additional costs relating to this service over and above the charges made for whichever standard BT Total Broadband option is the chosen base solution. The figures in the table below are those quoted by BT showing the cost of adding the new BT Total BroadbandAnywhere service to the top of the range BT Total Broadband Option 3.
Costing Information
BT Total Broadband Option 3
Inclusive Free Value
BT Total Broadband Anywhere
Inclusive Free Value
BT Home Hub
£89.99
BT ToGo
£150
BT Hub Handset
£69.99
50 minutes
£72
Norton Security
£59.99
50 texts
£72
Broadband Talk
£35.88
10MB GPRS
£60
Yahoo! Portal & Services
£18.00
BT Mobile Security
£25
WiFi Access
£141
Unlimited WiFi
Included
BT V-box
£199
Email
Included
Digital vault
Included
Internet
Included
8MB Broadband
Included
BT Broadband Talk
Included
Extra Value
£613.85
BT Snap & Send
Included
Price (first 3 months)
£18.99
Extra Value
£379
Price (subsequent)
£24.99
Monthly price (above Option 3)
£5.00
Total year price
£281.88
Total year price
£60.00
BT info on Option 3
BT info on Anywhere
From these figures BT can claim you get £992.85 of value for just £341.88 for 12 months of an 18 months contract.
When out and about on your travels, the chosen handset can link to a WiFi hotspot. In this way it can gain access to the Internet at broadband speeds. This will provide cheaper calls through the use of BT Broadband Talk with 01, 02 and 03 numbers, excluding Channel Islands. Included in the bundle will be 10MB of data download to the phone, plus 50 call minutes and 50 texts. While unused download allowance is not carried forward; call minutes and texts can be carried forward for one month only. Call minutes and texts apply to 01, 02, 03 and 07 numbers only.
Broadband Anywhere customers automatically join the BT FON WiFi community (reviewed here) which brings unlimited WiFi access to more than 82,000 BT FON Hotspots in the UK, plus a further 190,000 worldwide hotspots and over 2,500 BT Openzone hotspots in the UK and Ireland. Other features in this service include BT Snap & Send facility whereby photos taken using the BT ToGo handset can be transferred to a personal online BT Digital Vault with 5GB of storage capacity plus the capability to set up additional email accounts although there is no support for Hotmail. Subscribers can purchase up to five additional BT ToGo handsets at a cost of £29.99 each with a £5 monthly charge.
http://www.productsandservices.bt.com/consumerProducts/displayTopic.do?topicId=24561