Free From Three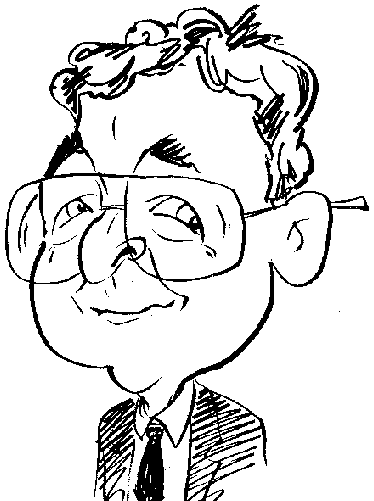 Broadband, Internet and mobile phones all come together with a new initiative from Hutchinson Whampoa.
A rainy day in London brought together some of the major movers and shakers from the IT community. It is not often that your intrepid reporter gets to rub shoulders with high up members of Skype, Sling Media, Yahoo!, eBay, Nokia, Microsoft, Orb, Sony Ericsson and Hutchinson Whampoa. Yet here we were, sheltering from the British climate, to celebrate a new vision for the communication future. This vision is based on Hutchinson Whampoa's plans to incorporate the power of broadband internet into a mobile device with the new X-Series from 3 (part of Hutchinson Whampoa in case you were wondering).
According to Canning Fok (group managing director of Hutchinson Whampoa), the X-Series "will give everyone access to more of what they want, when they want it, and however much of it they want" while Frank Sixt (group finance director of Hutchinson Whampoa) attempted to raise the anticipation level by stating that the X-Series "moving away from unit charges will set mobile users free to enjoy broadband services without fear of 'bill-shock'". In other words, the X-Series has been designed to open the portals to a broadband driven Internet via a flat-rate service on a mobile phone.
This Hutchinson Whampoa inspired initiative is intended to let users access services, previously only available from devices such as home-based computers or television sets, from their mobile phone free of charge. Let me repeat those last three words "free of charge" which apply to a range of services that include web searches, internet phone calls using Skype, and the ability to indulge in unlimited instant text messaging. There will, of course, be a fixed rate charge but Hutchinson Whampoa believes that when something is free to use on the Internet, it should be free when access via the X-Series mobile broadband service.
Both Google and Yahoo! have both come on board with their search technologies so allowing users a choice of which search engine to use as they browse the Internet. Users will be able to send and receive text messages using either Yahoo! Messenger or Windows Live Messenger. Sharon Baylay (general manager, Microsoft Online Service Group UK) revealed that 3 users are already having one million Windows Live Messenger conversations every day in the UK. X-Series will also allow users to log onto eBay in real time with buyers and sellers keeping in contact when and where ever they want. All these facilities will be available free of charge as will making Skype calls to other Skype users subject to international roaming limitations and fair use restrictions.
X-Series customers who own a Slingbox will be able to watch content they normally view on their television whether it is terrestrial, Freeview, cable or satellite sourced and control their personal video recorder. A recent agreement with Orb Networks will allow users to access their digital content stored on their home computer.
With a confirmed date for a UK launch on the 1st December, the X-Series from 3 will initially be available on the Nokia N73 and the Sony Ericsson W950i. As mentioned earlier, X-Series customer will be charged a flat access fee for mobile broadband but I have no information regarding this amount other than it will include the Internet-based services for free. Watch this site for a more detailed review on the X-Series at a later date.