Nigel Price Jazz Guitar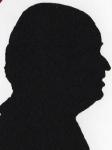 Review controls
It's been a while since I have indulged my passion with you, but here is probably the best guitarist in the UK. Yes I have heard Jim Mullen and Martin Taylor and numerous others but for me Nigel Price has an all round quality to his work.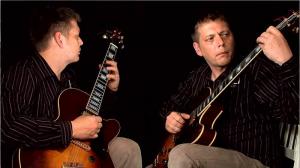 I have been lucky enough over the years to hear Nigel in a range of small groups and often just as a backing member whatever the context he adds something to the mix, here first in his latest double CD and then as an integral part in a CD by a fantastic tenor saxophone player that I would probably never have heard but for Nigel.
Nigel Price Organ Trio + Alex Garnett Heads&Tales
Even on this double CD you see two different sides to Nigel, first in the environment he is found most often with his organ trio. Pete Whittaker a tremendous organist who also performs left hand bass making a trio sound like a quartet. Matt Home a drummer of renown who has recorded with Nigel for many years. Last one of a number of saxophone players who try to get Nigel (when available) for their gigs here the superb Alex Garnett who plays tenor on six of the nine tracks and baritone on the other three, lastly an addition on two tracks a conga player Snowboy.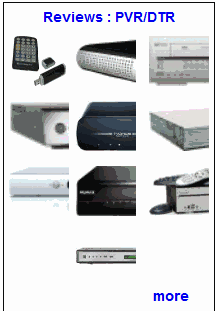 There are nine tracks on the first CD seven of which are original Nigel Price compositions the other two are by Wes Montgomery and Lee Konitz. Anyone going to a recent live performance by the trio would hear at least a couple of these. Every 'front man' adds something and Alex Garnett is no exception, but on every track all four get their chance to shine. No track is less than six minutes and none much over ten so good time for all.
The second CD is a work all of Nigel's own in fact he is all you hear on all nine tracks. What Is This Thing Called Love? is a solo guitar offering and the other eight tracks have Nigel performing with Nigel by use of double tracking.
Anyone who knows anything about modern jazz will know all the tunes as they are all great standards. If I Were A Bell, It's Alright With Me, Body and Soul, What Is This Thing Called Love? Summertime, Blues For Alice, You Don't Know What Love Is, I Got Rhythm and Speak Low. Finally a video file of the last track.
Superb stuff it should be fairly widely available is it is released on Alan Barnes Woodville Record label. No doubt Nigel Price's web-site will be able to point you to where it can be purchased from Amazon for £9.72.
Loud City by Vasilis Xenopoulos Quartet
As stated above I first heard Vasilis when he was playing at a gig with Nigel, I soon realised that he was an excellent tenor saxophone player.

On this CD 'The Xtet' as Vasilis calls it has Nigel Price on Guitar, Sam Gambarini on Organ (he has now I am told returned to his home in Italy) and Chris Nicholls on Drums who often performs with Nigel when Matt Home is unavailable.
There are eight tracks on this CD and I do not think I had ever heard any of them. They are all original by Vasilis (in case it matters he is Greek) but I am not bothered if he came from Mars, as I only hear the superb music he plays.
Normally in a gig he plays standards and ballads and I am told his next CD will be just that but this offering is not any poorer for the music being unknown the quality of musicianship is superb. I have heard Sam Gambarini live and he also makes a bass player redundant with his left hand and makes this quartet sound like a quintet. Chris Nicholls I heard only last week playing with Nigel Price and Pete Whittaker at a local gig a lovely drummer capable of a great solo and also able to do what drummers should, keep time. Finally Nigel Price well I have said it all above but even on these original Vasilis Xenopoulos shorter originals he has some great solos. A stunning quartet.
It should be available from decent record shops. If not then contact 33 records via their web-site or it's available from Amazon for £9.72 as a CD and also available as a download.